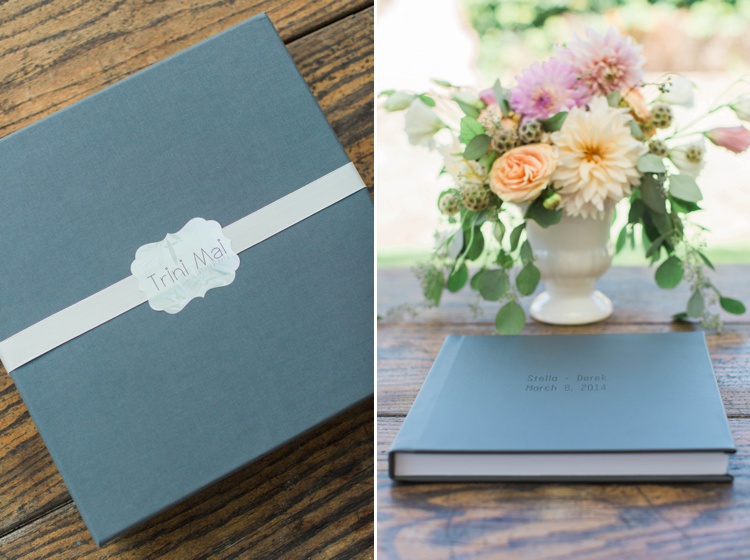 Several of my clients have asked me "what is a flush mount album?" and instead of rambling on, I decided to save my thousand words and show you these pictures instead! 😉 Trust me, prior to wedding planning and getting married, I had no clue what it is either! I understand that in this age and day, most of us prefer to have digital images to share with friends and family online, but there's something to be said about holding a tangible photo album in your hands. After trying out a few different professional printing labs, I have found a product that I'm proud to offer my clients and here's my new sample wedding album!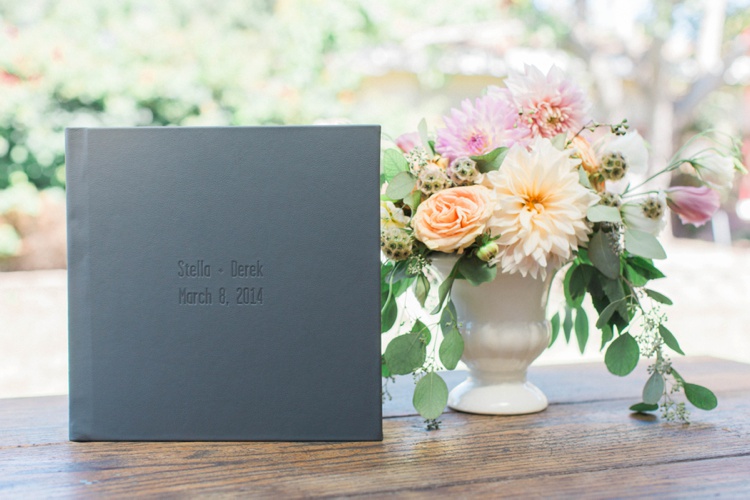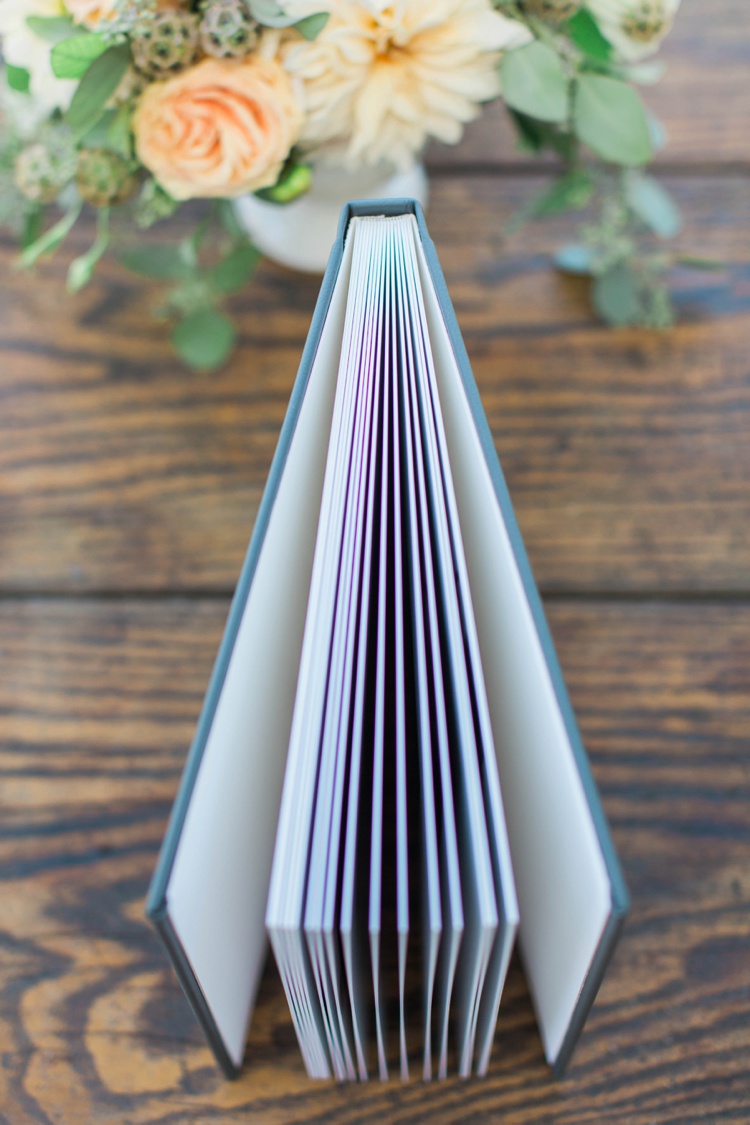 The chosen 12×12 panorama style extends across the entire spread (no split at the spine) for an elegant and seamless look. Each page is 1/16″ thick and is personally designed by me. Cover options include genuine leather, linen, or silk in a multitude of colors and can be foil embossed (shown on lavender cover at the end of this post) or blind embossed (shown on gray album cover).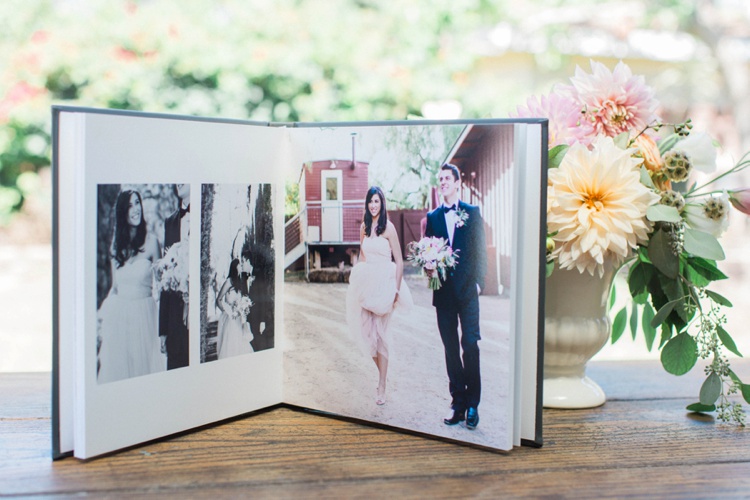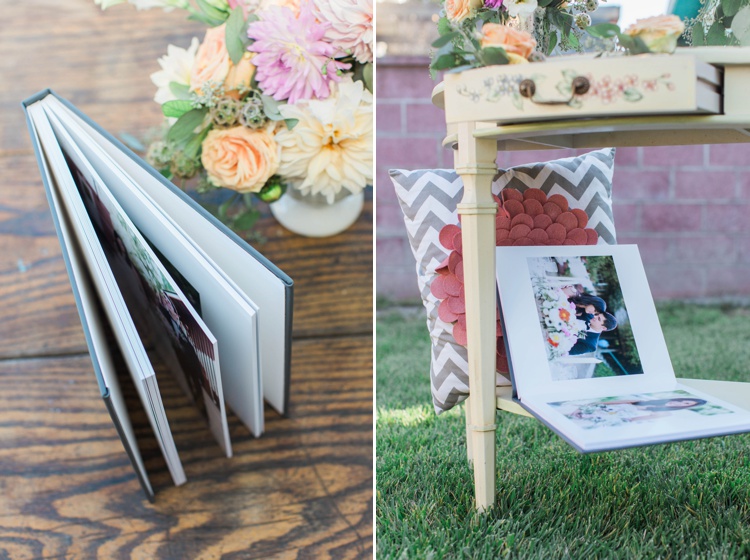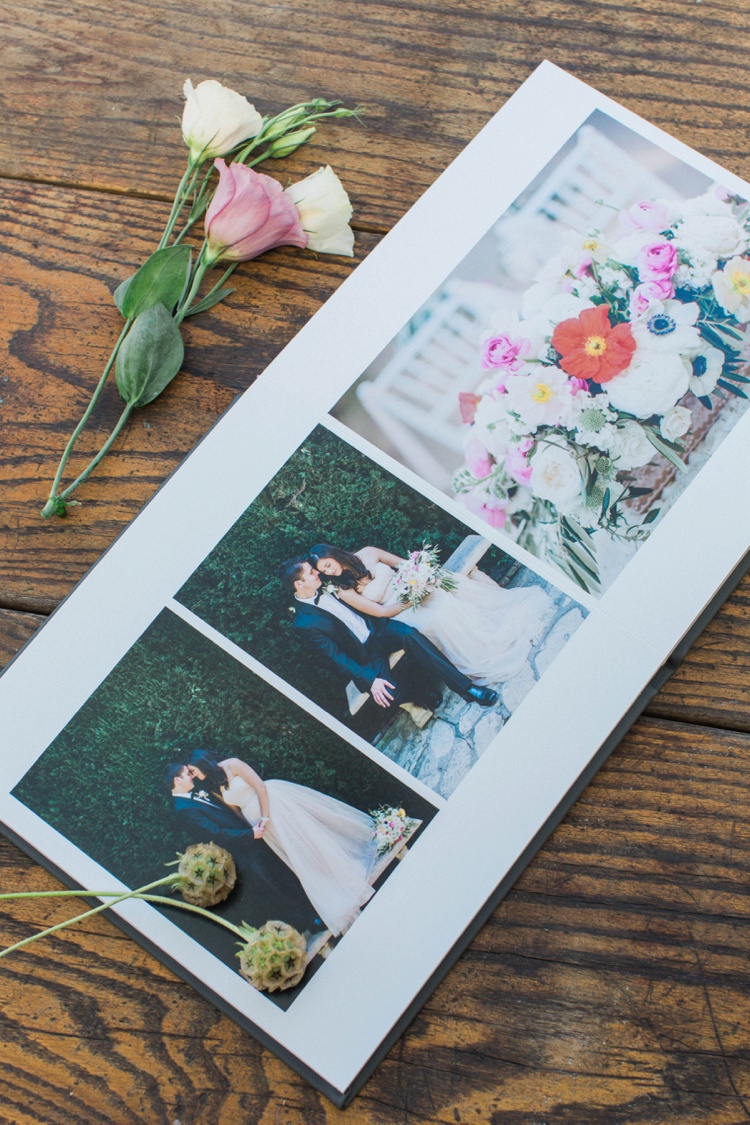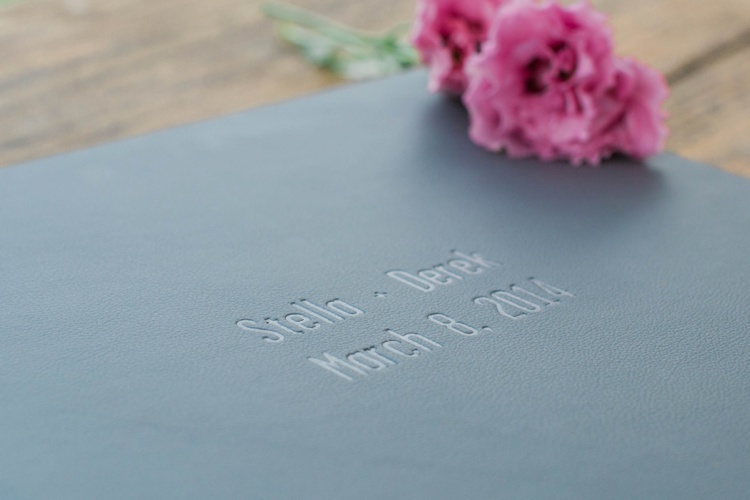 Because of my love for all things tangible, I decided to include a coffee table album book in my portrait packages (family, maternity, boudoir etc.). The bonded leather, 8×8 lay flat album (below) is chic and portable–you can quickly whip it out and show off your beautiful photo! I am a total sucker for paper goods and pretty packagings and fine art collections, so you can be sure there will be additional offerings of beautiful and quality products in the near future!