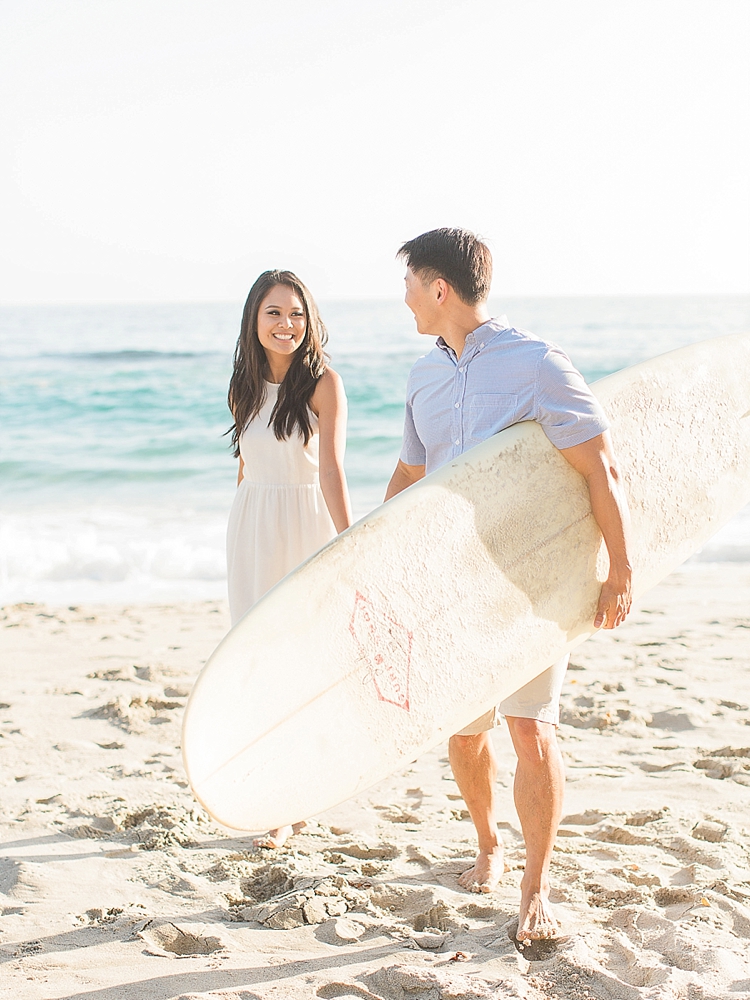 When Cecilia asked me if they can bring a surfboard to their engagement session at Victoria Beach (because her fiancé loves to surf), I knew I was in for a treat. From our initial contact, I can tell Cecilia and Dave are an athletic and active duo because with every email, they seem to have just gotten back from some strenuous activities like mountain biking, hiking, surfing etc. etc. I gotta be on my A-game if I wanna keep up with these two! 😛 Cecilia and Dave are so goofy together, they got us laughing along the entire time. I love seeing happy people and these two are definitely a joy to be around.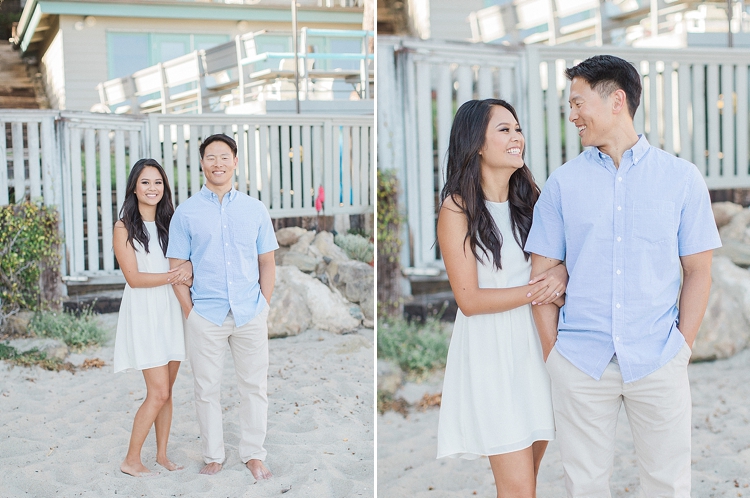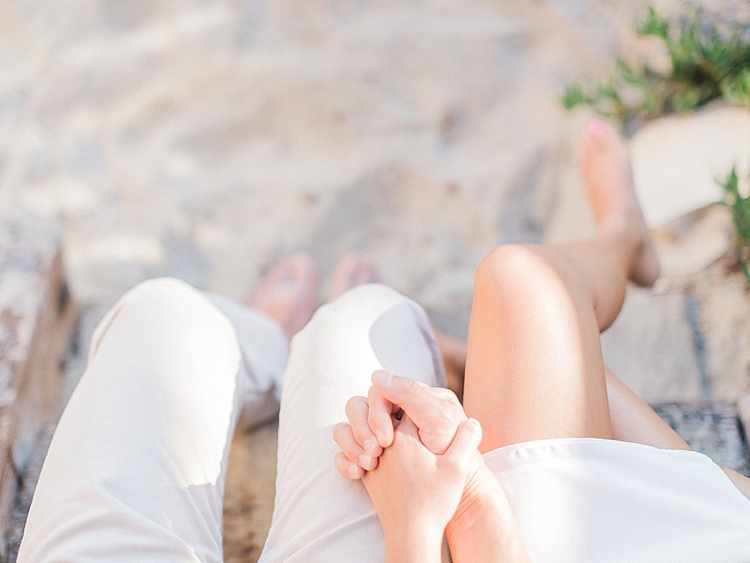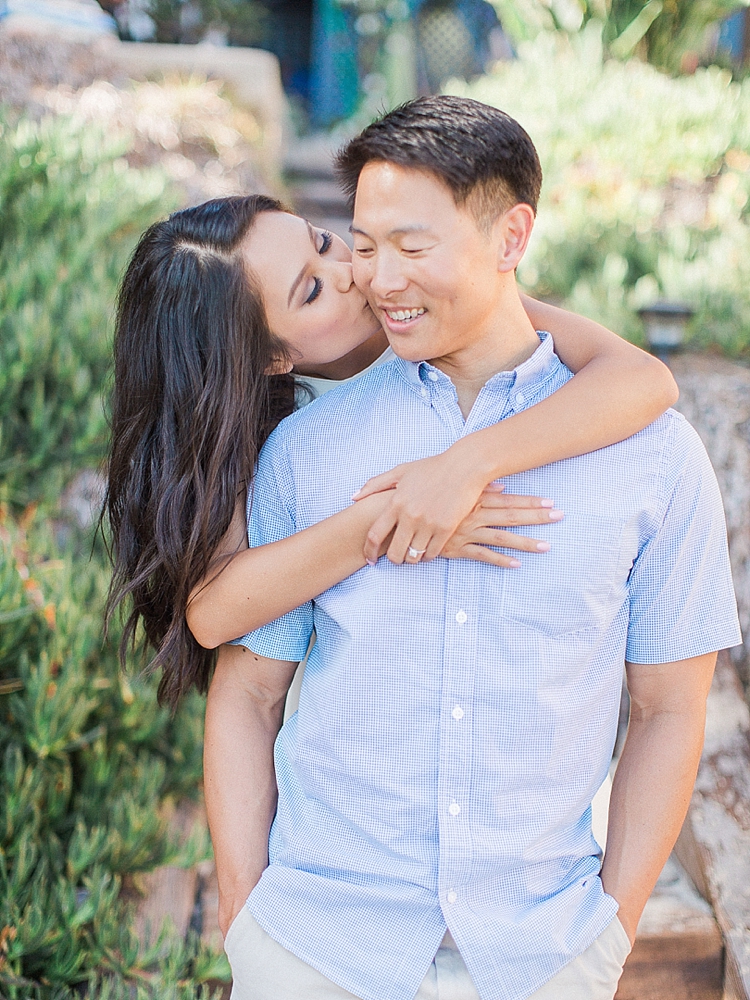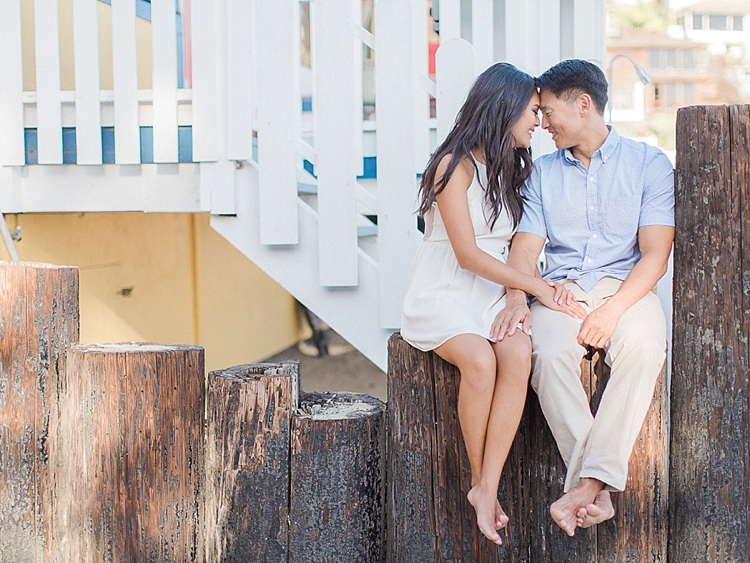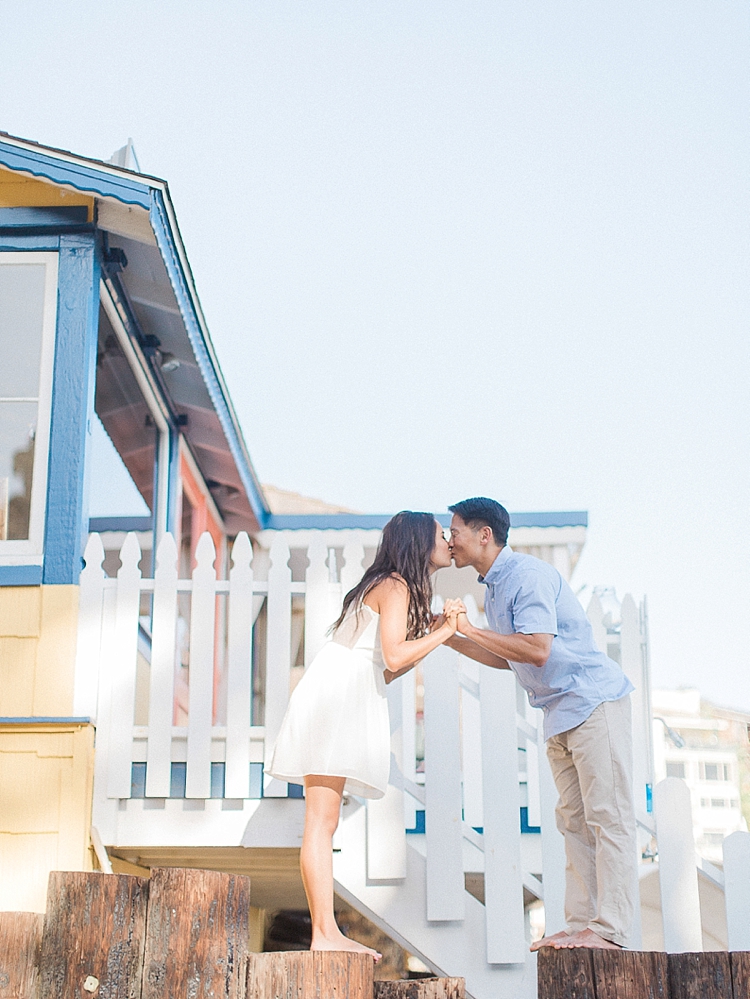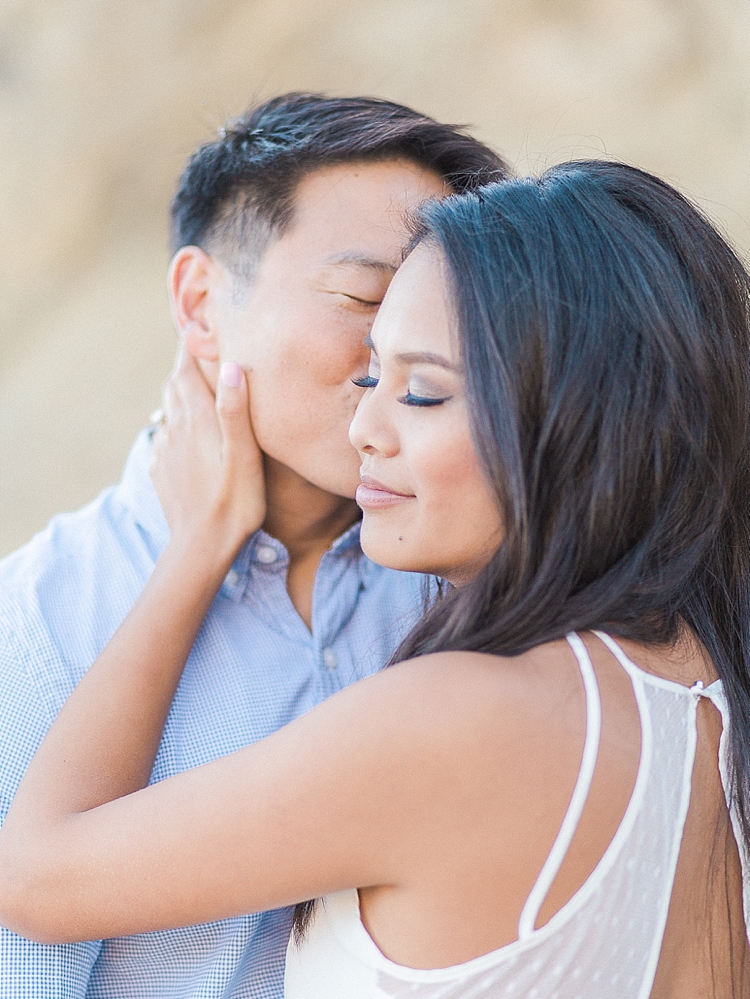 Cecilia had told me that they love the beach and wanted both their engagement + wedding photos to be on the beach, so I was happy to oblige. Can't get enough of the pretty turquoise water in this part of town.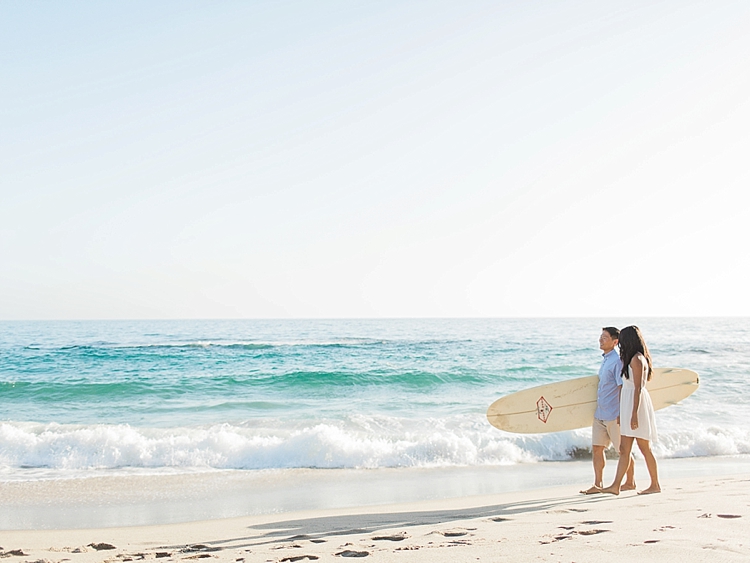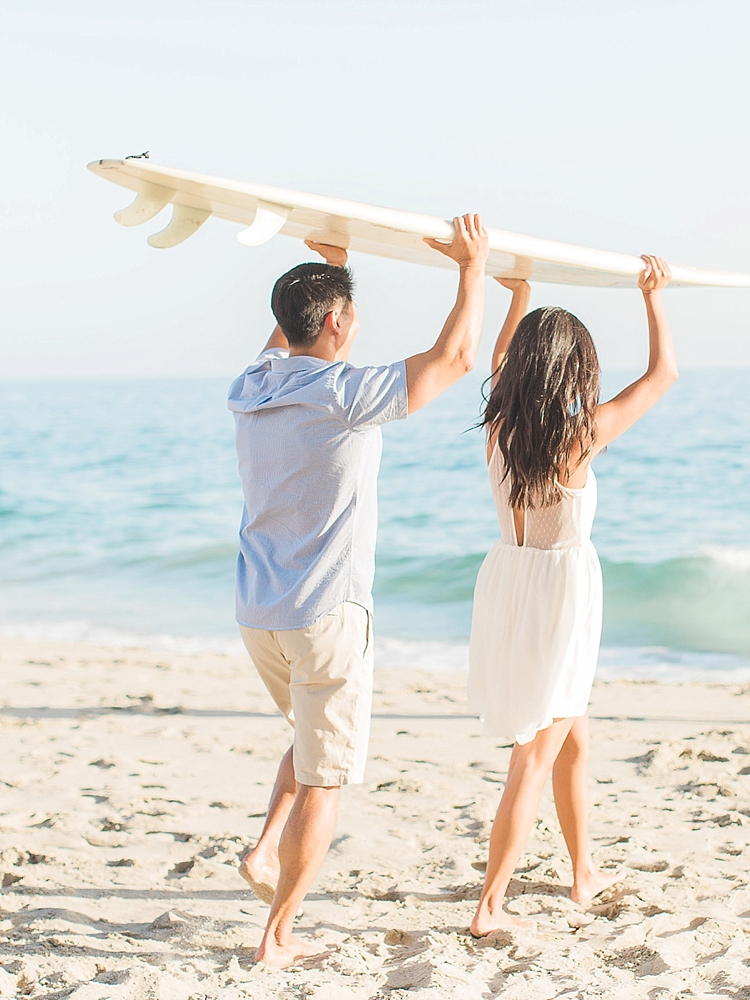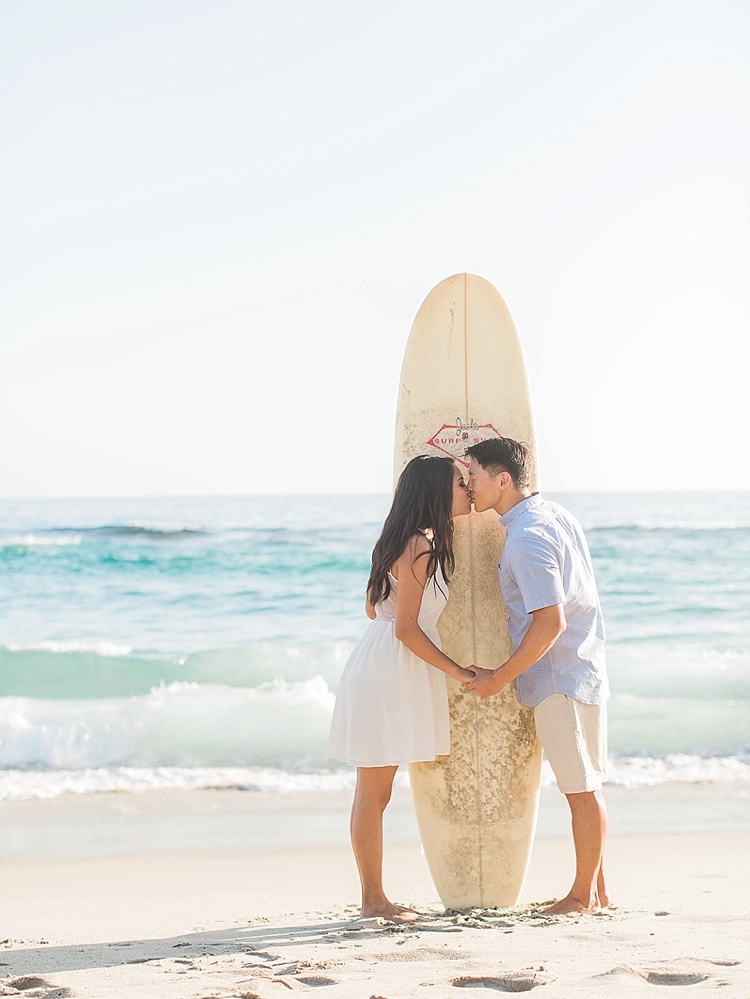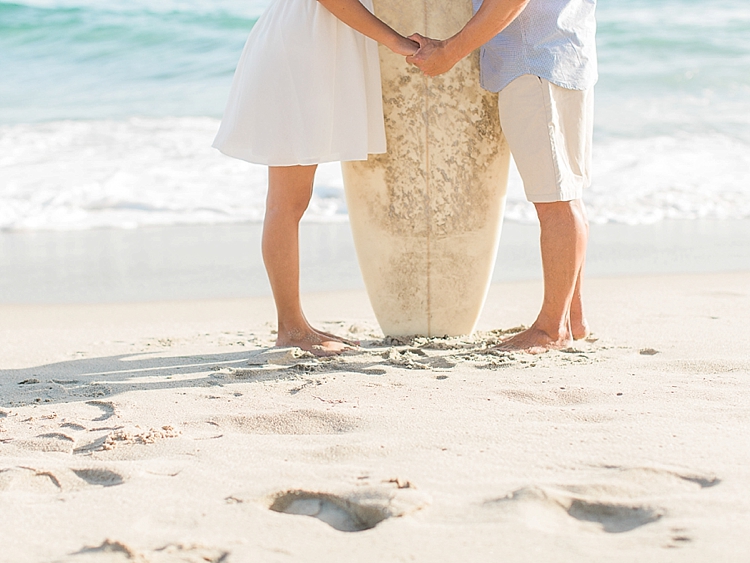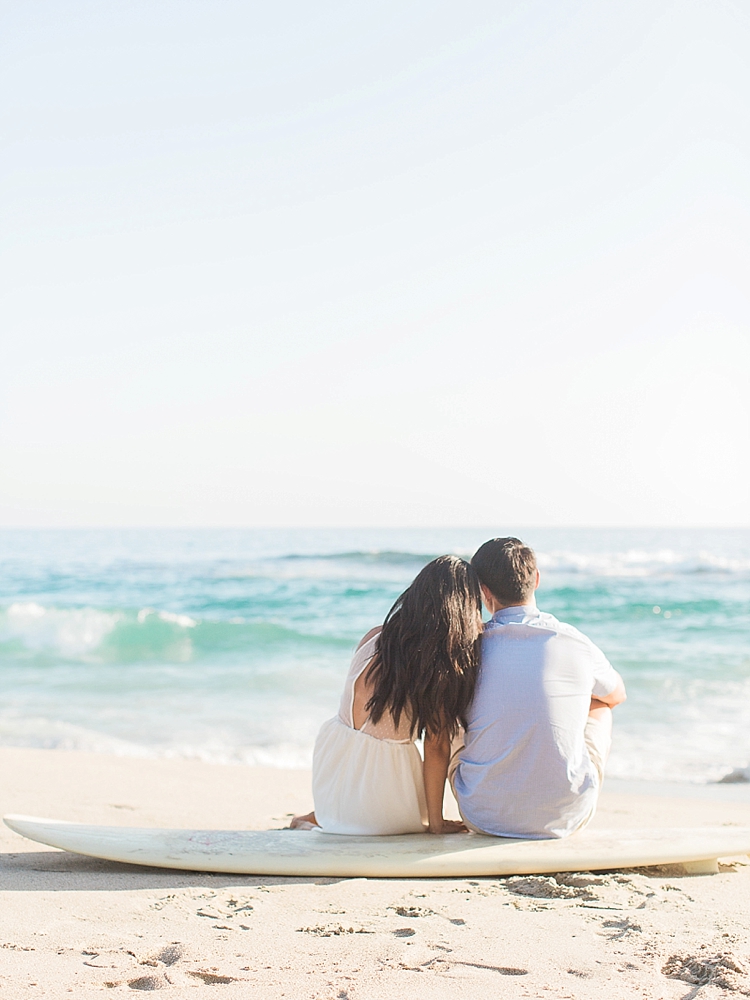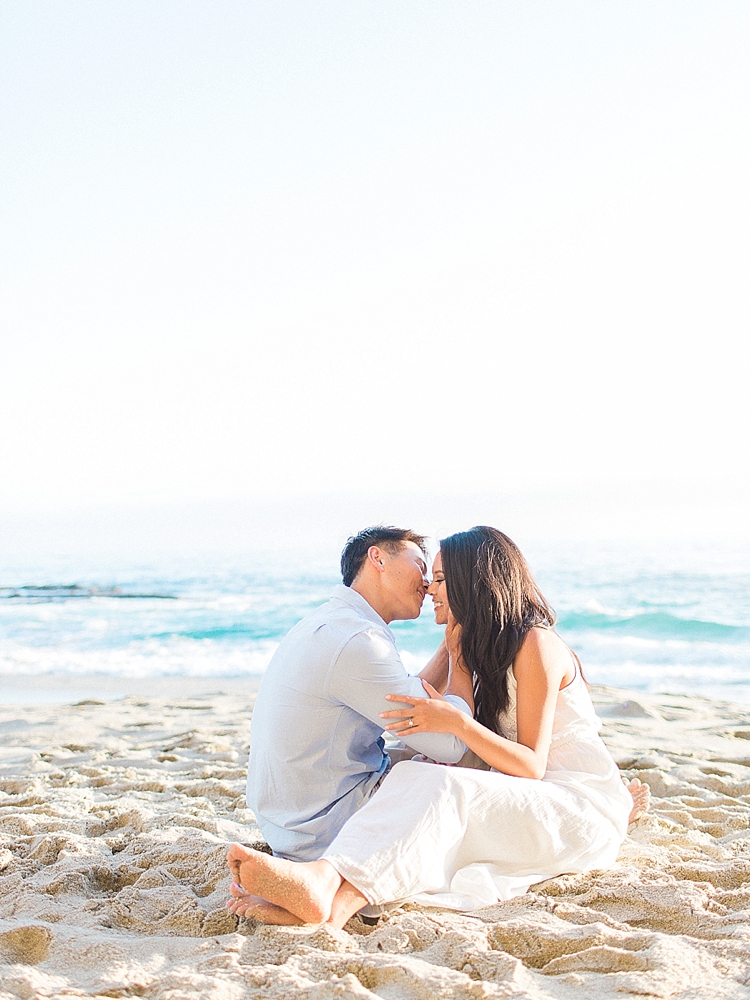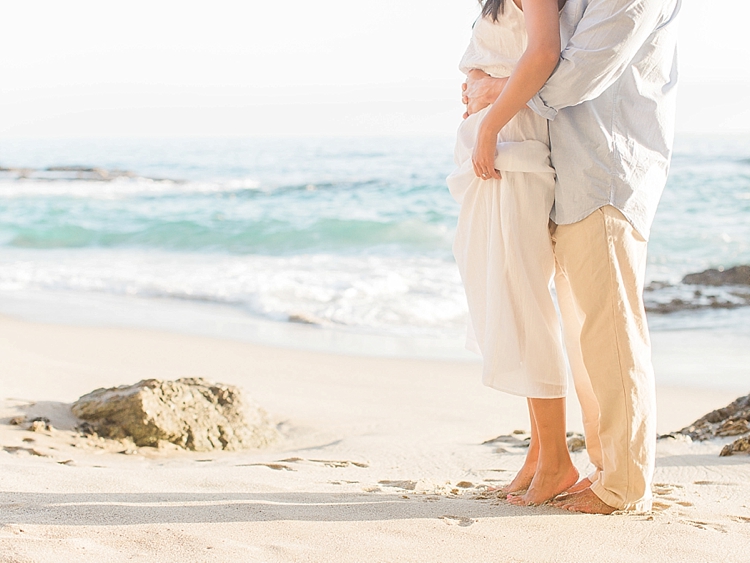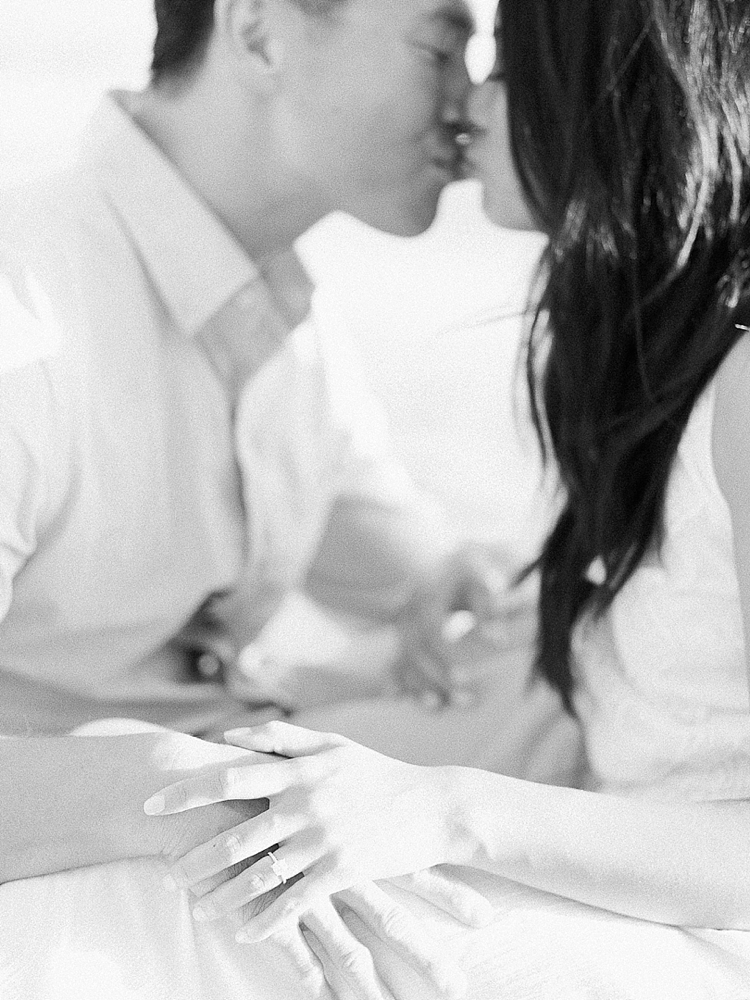 The lighthouse at Victoria Beach is definitely a popular spot for engagement photography, especially in the summer. We were able to jump in for a few shots then quickly scoot away so other photographers can have their turn. I was lucky to snap a few pix without people in the background because it was a very veryyyy crowded day.
At the end of our shoot, I asked if they wanted to jump in the water with their surfboard. They readily agreed (yes!!!) and even though Cecilia was swallowed up by a gnarly wave, she was all smiles and fun.
Special thanks to Angelina of Beauty by Angelina for making Cecilia extra beautiful. Can't wait for their wedding next year in Newport Beach, on a yacht! Just hope I don't get seasick!