On December 4, 2014 by
trinimai
-
blog
,
engagement
Thi & Minh are seriously as sweet and adorable as they come. During our first phone conversation, Thi mentioned that she and her fiancé are also in Thieu Nhi which automatically makes me like them that much more. That's how I met my hubby years ago so yeah, Thieu Nhi totally rocks! 😉 We had loads of fun connecting over wedding planning and preparing for their engagement shoot. I work very closely with my clients and was so excited to hear about their vision and helping them bring it to life…or through photos at least. Somehow the topic of tulle skirt came up during outfit planning and next thing we know, Thi and I had an appointment to go try them on at Space 46 Boutique and each of us walked away with a skirt. We wear the same size too so there were talks of swapping them to double the fun haha.
Armed with a romantic tulle skirt, vintage bicycle with flowers in basket, golden grass field setting, and of course, a beautiful couple, I was in engagement shoot heaven! Special thanks to Angie Hair & Makeup for Thi's gorgeous look.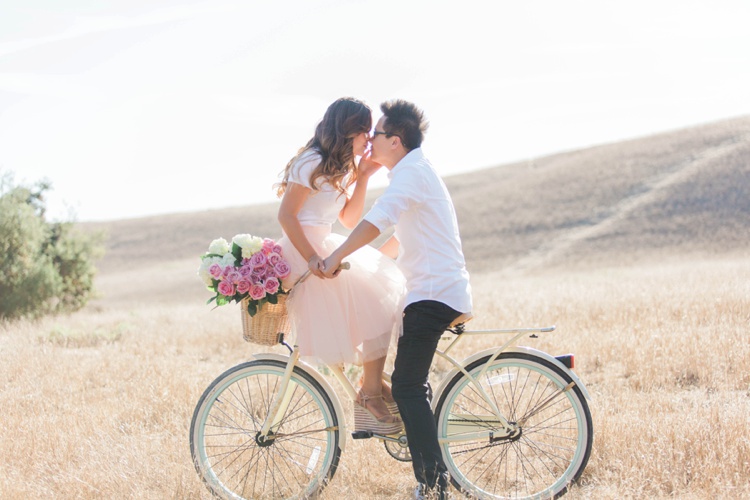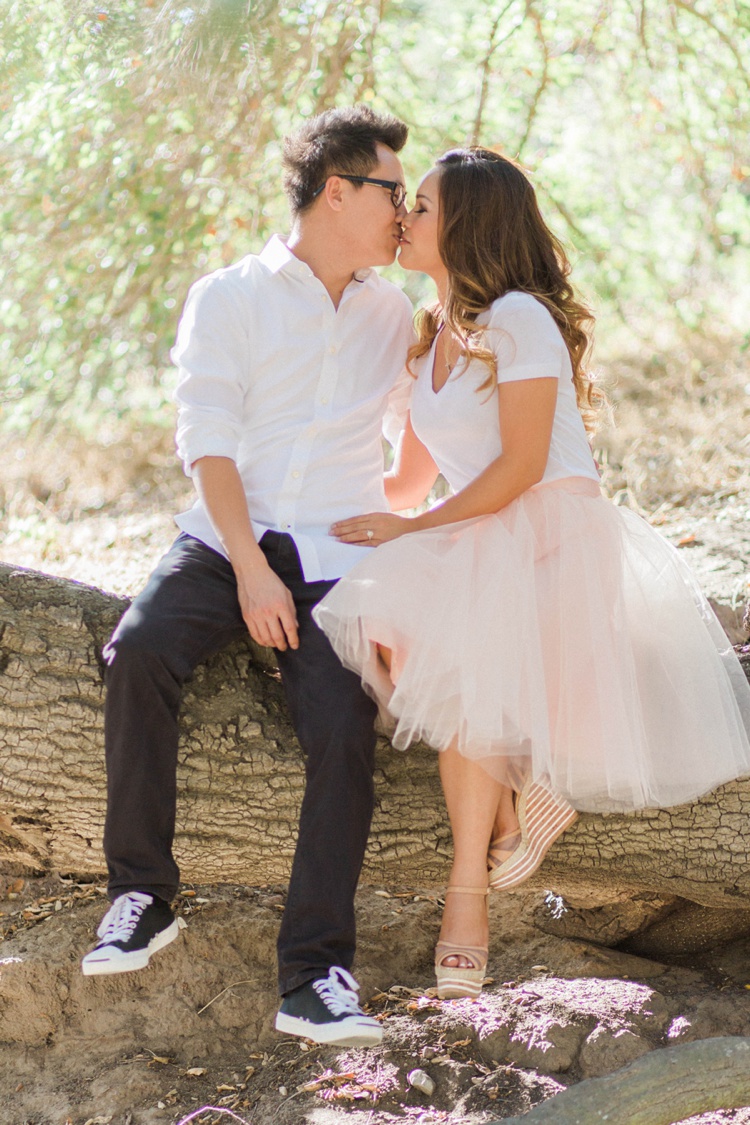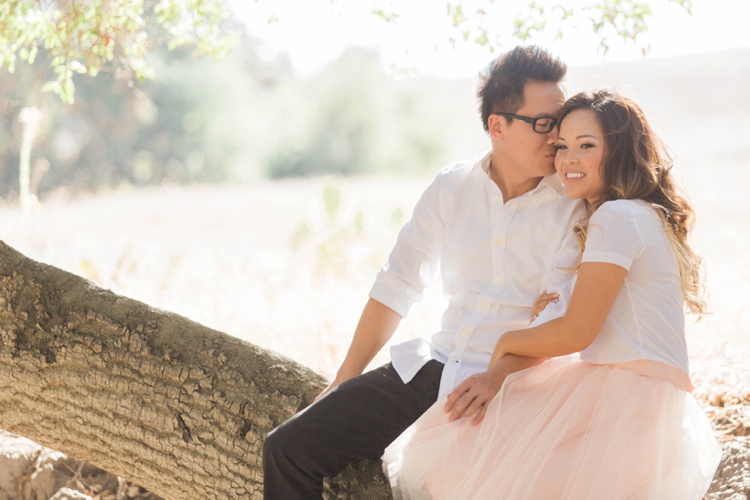 Thi & Minh wanted to incorporate a chalkboard bible verse with their engagement photos so I called up my trusty friend, Mary, who has a gazillion cute signs at her home and she graciously lent us this one. Isn't her writing beautiful? Thank you, lovely Ms. Mary!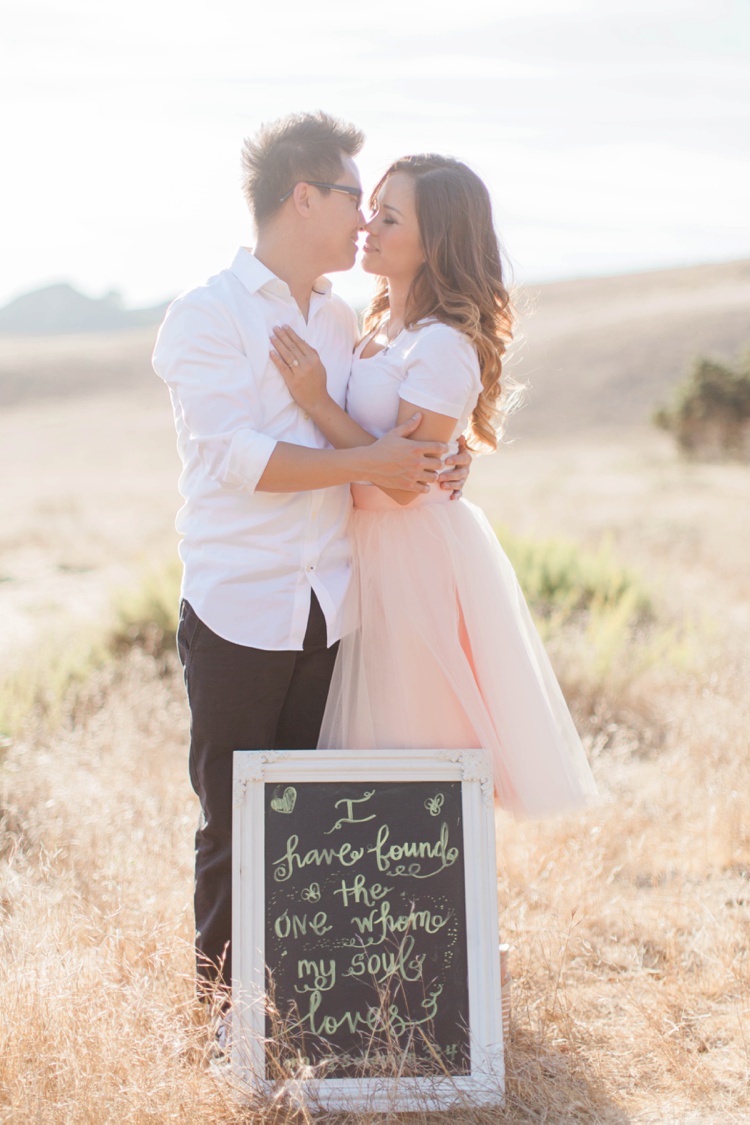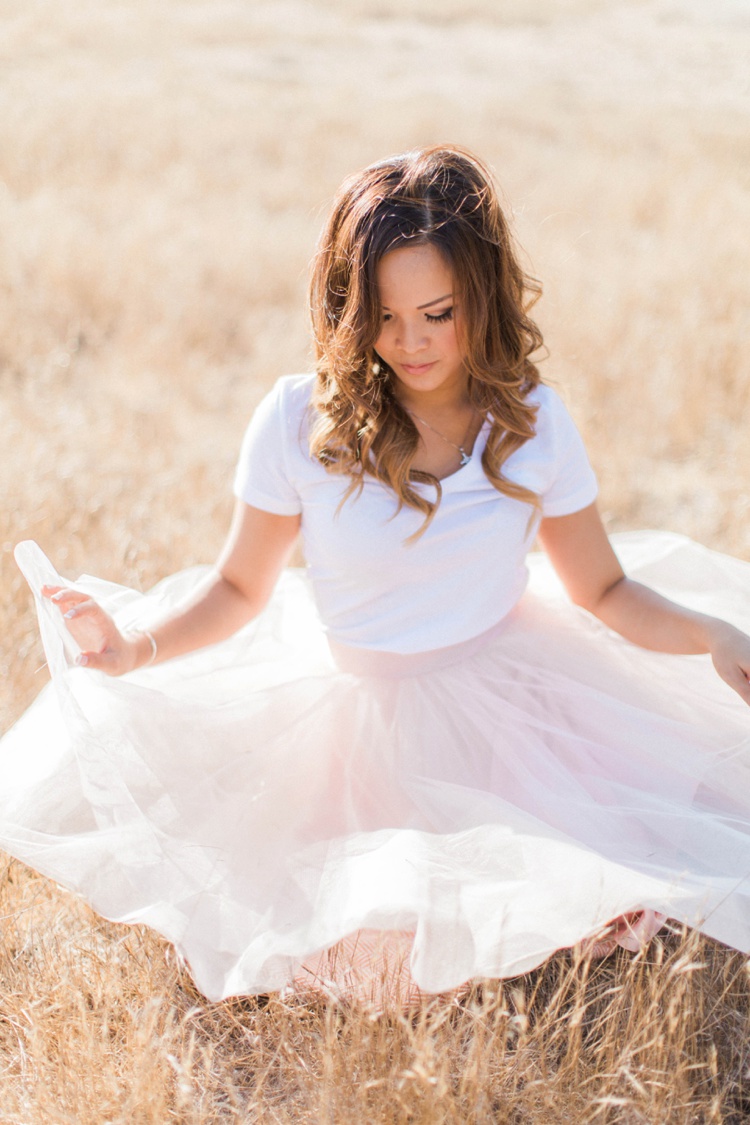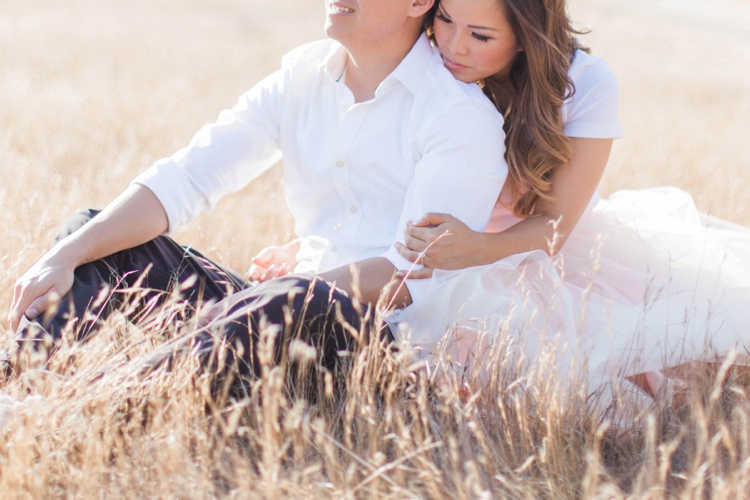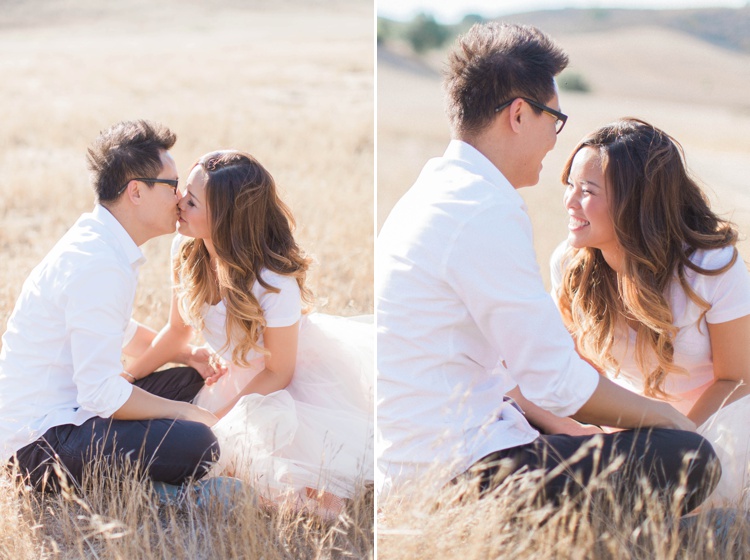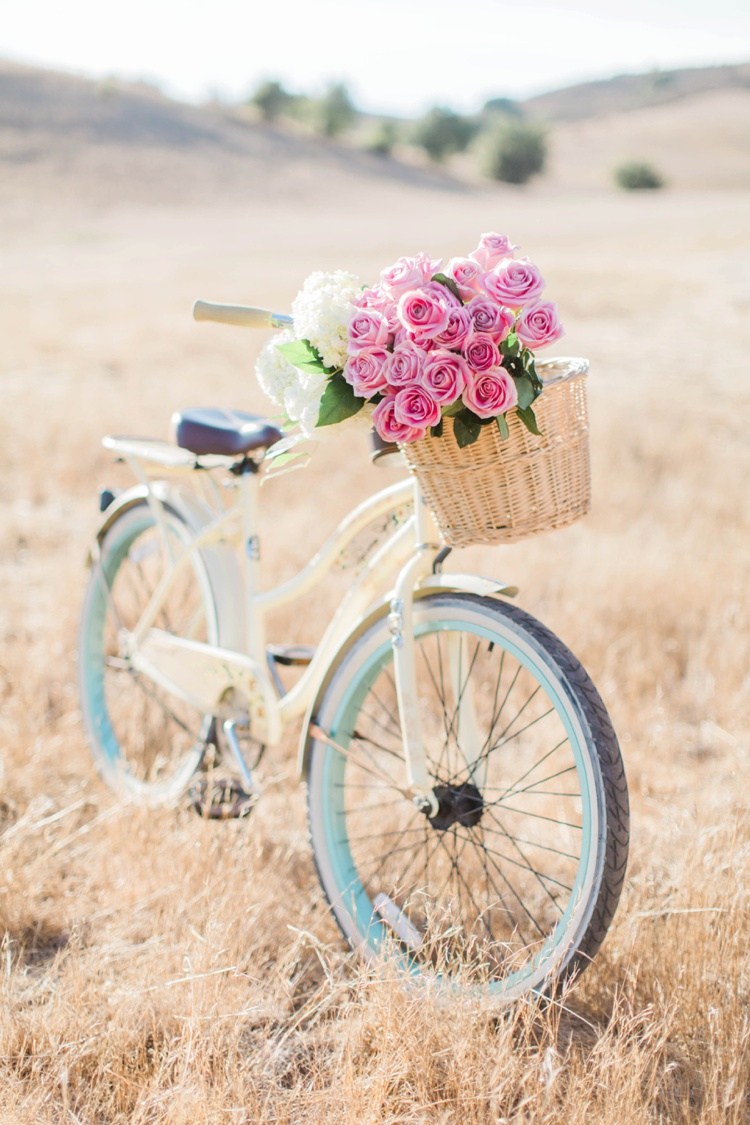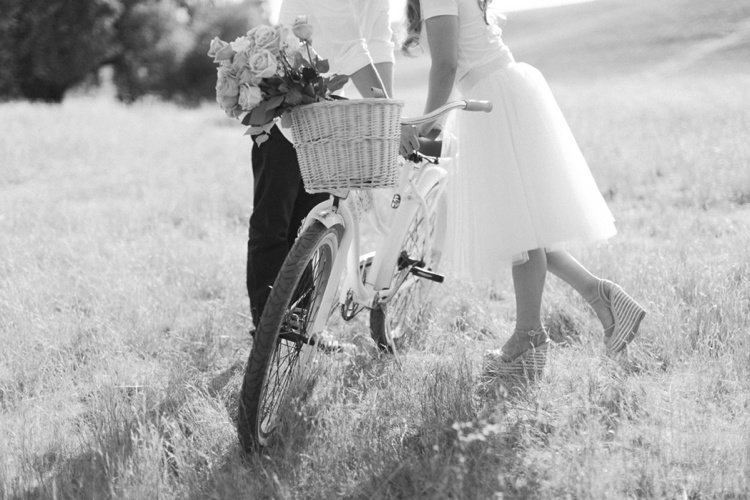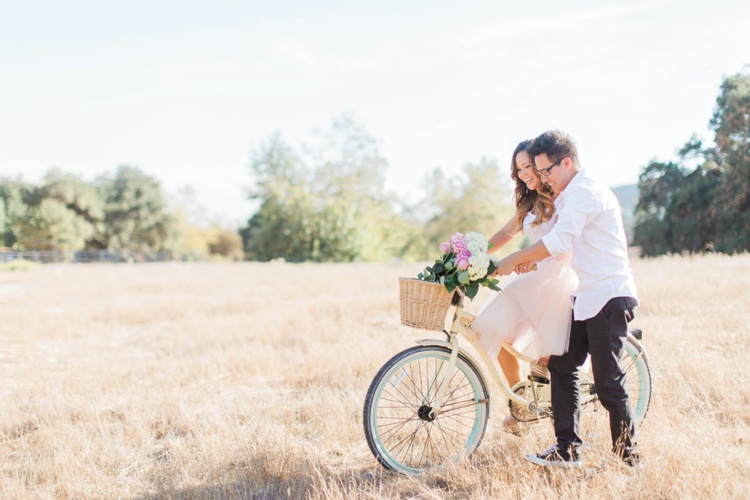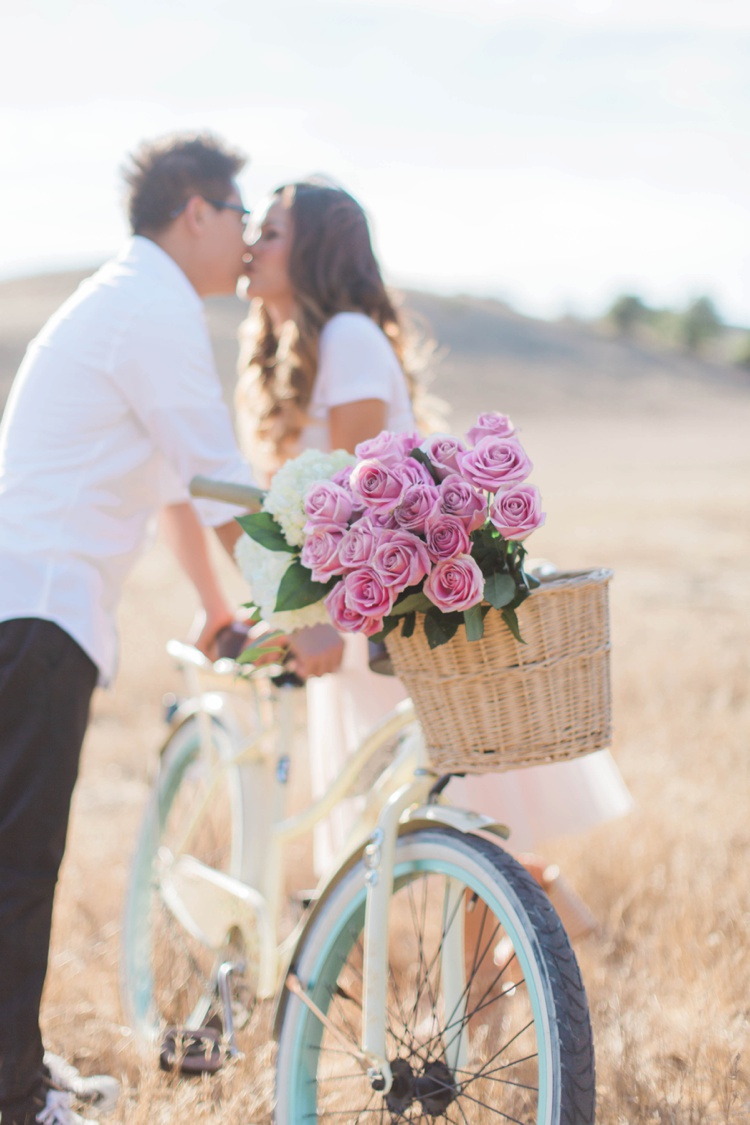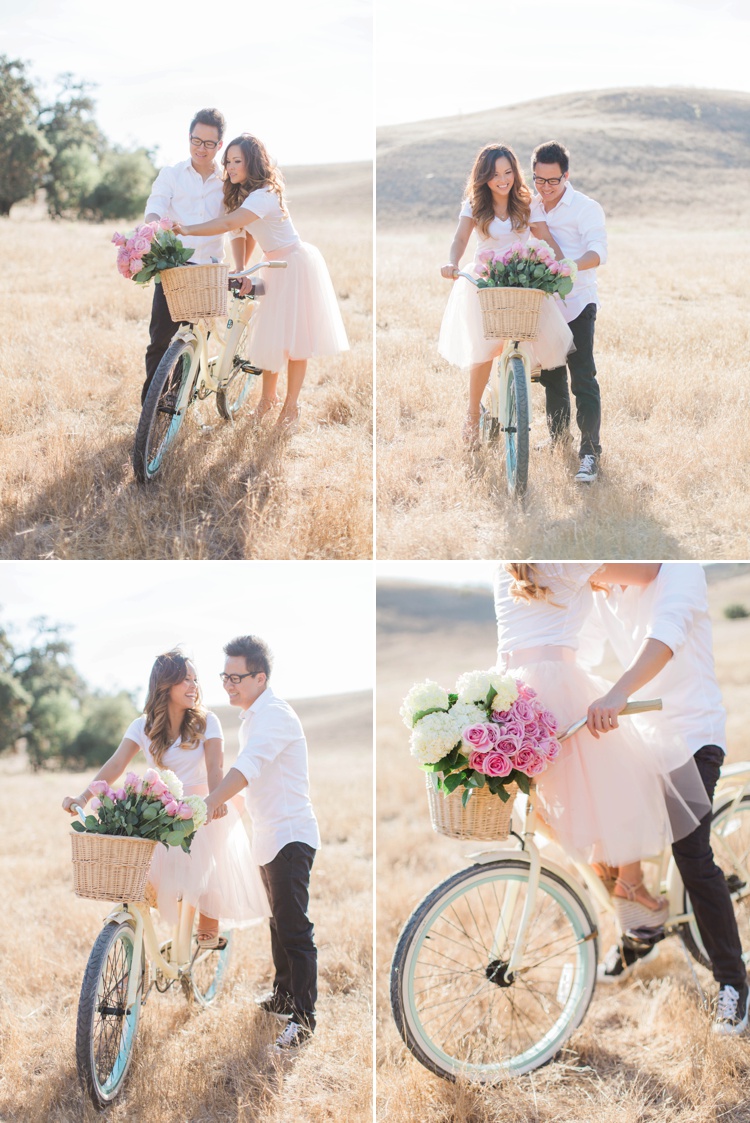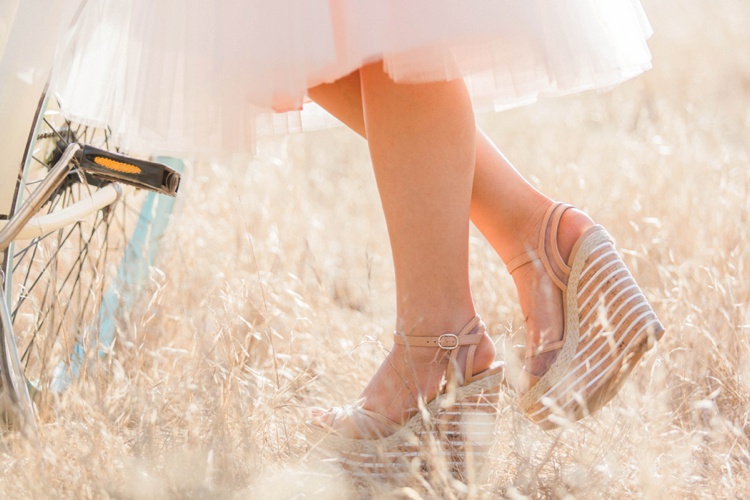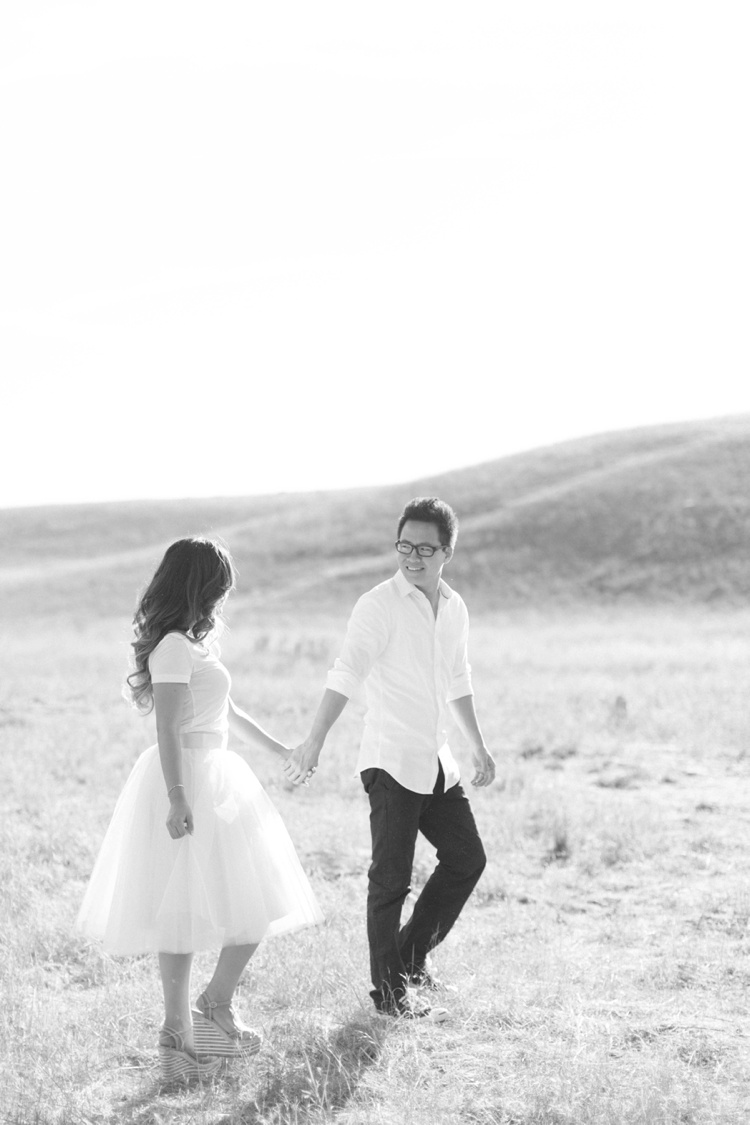 For the second part of the shoot, we headed over to Montage Laguna Beach, a special hangout for the couple. It's also where Minh proposed to Thi, while on a helicopter nonetheless! So soooo romantic, right? According to Thi, she experienced severe motion sickness during the entire ride and wanted nothing more than to get back on the ground as quickly as possible. As the helicopter was flying over the Montage Hotel, Minh pulled out the ring, made a speech which I'm sure was heartfelt but Thi couldn't attest to it because the helicopter headsets were faulty and she could barely pick up a word. Thi happily said yes (assuming that he asked her to marry him lol), and as soon as they were back on their feet, they celebrated by heading home to  sleep off the motion sickness. Memorable to say the least. 😉
Mad props to Minh for picking out this perfect engagement ring! It's a rose gold setting completes with an oval diamond, so unique right!?!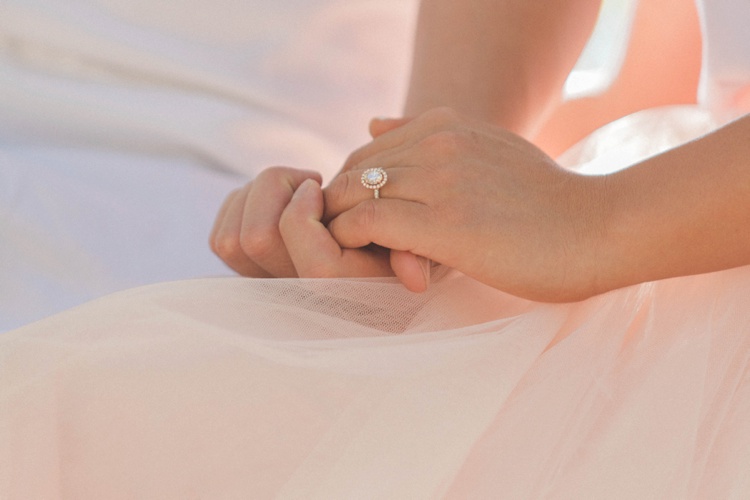 But the ring is not her only accessory, check out their cute dog!!! Awwwwww I'm melting!!!!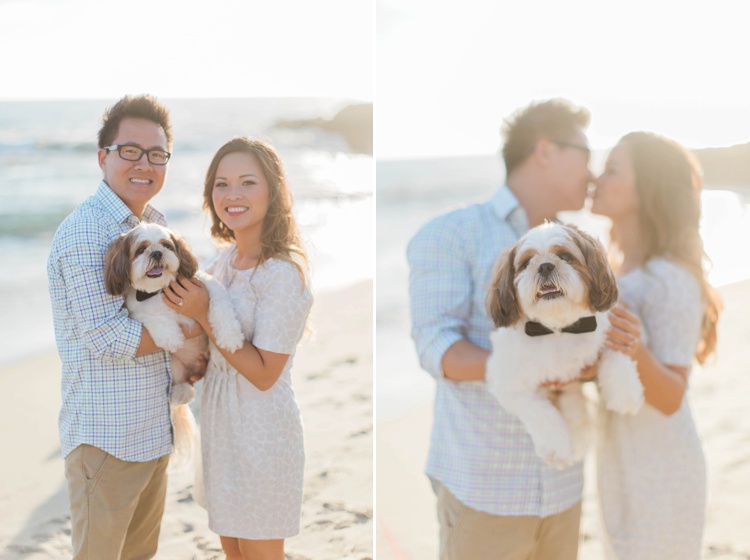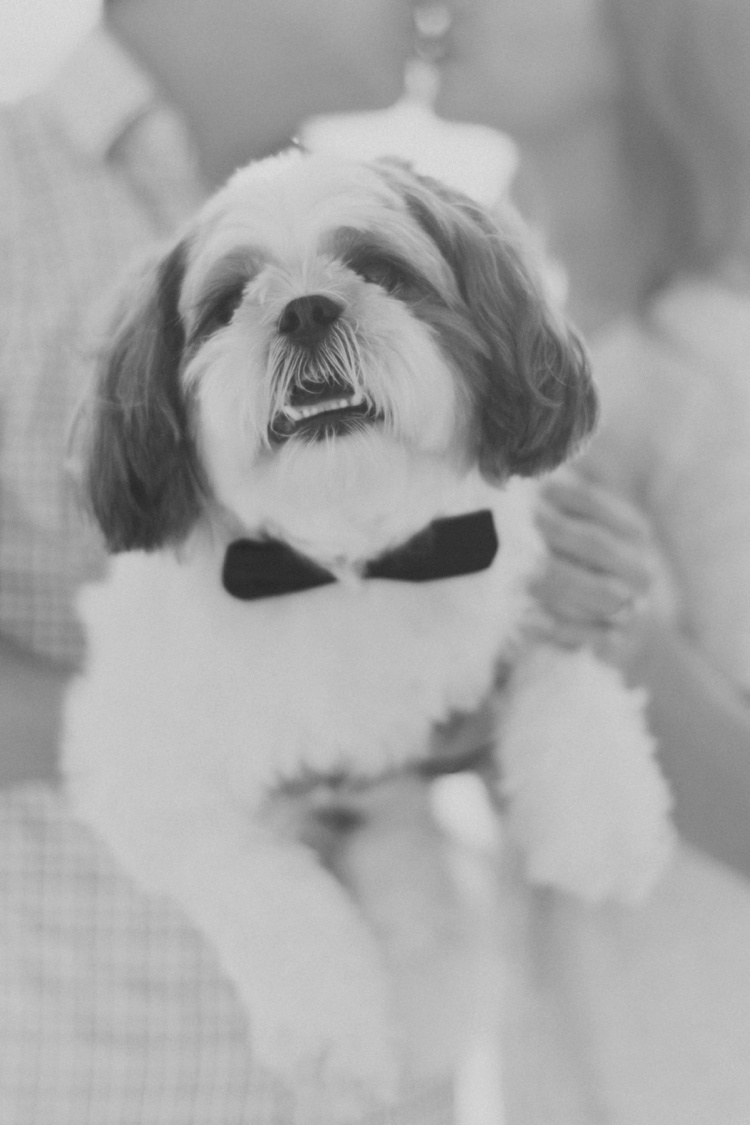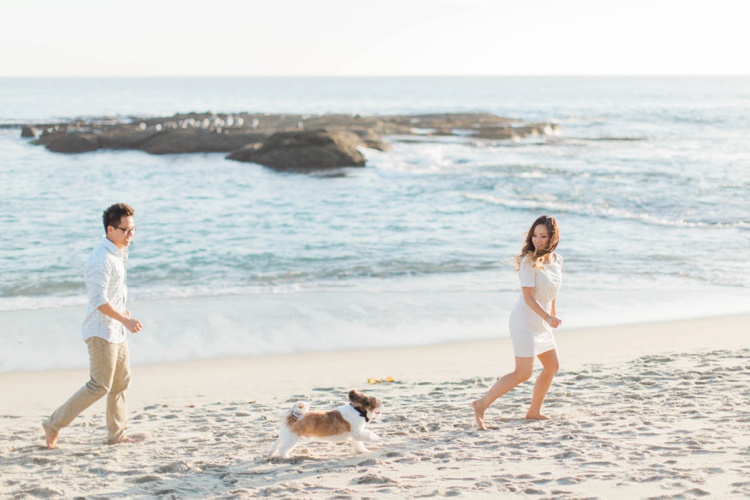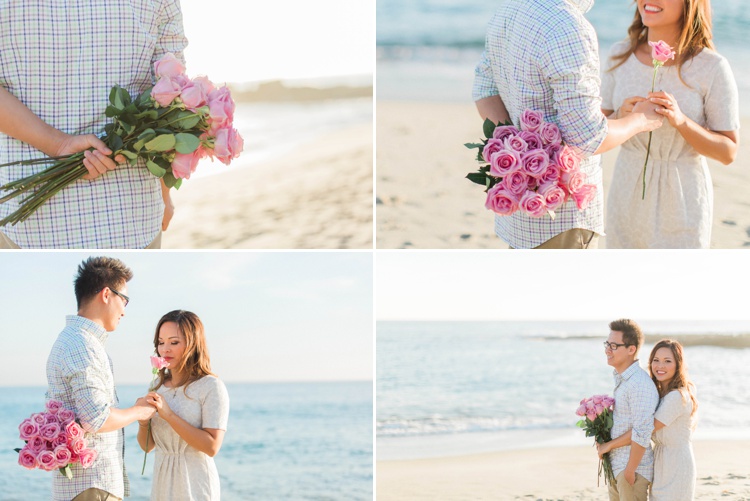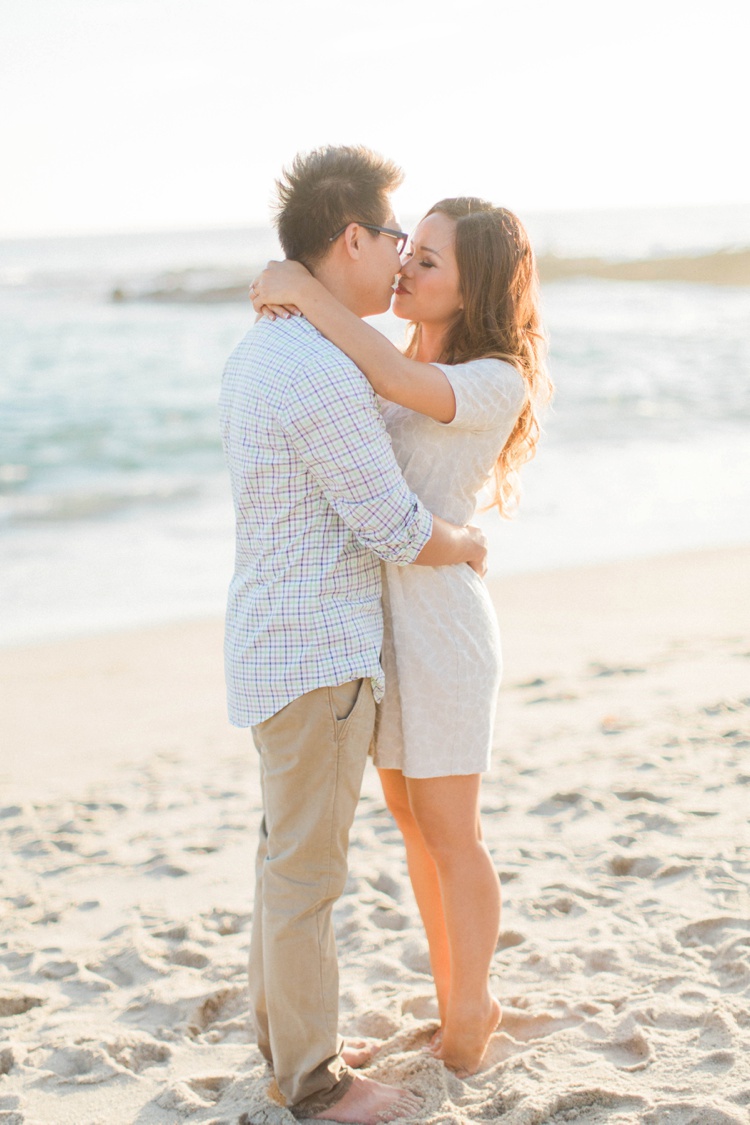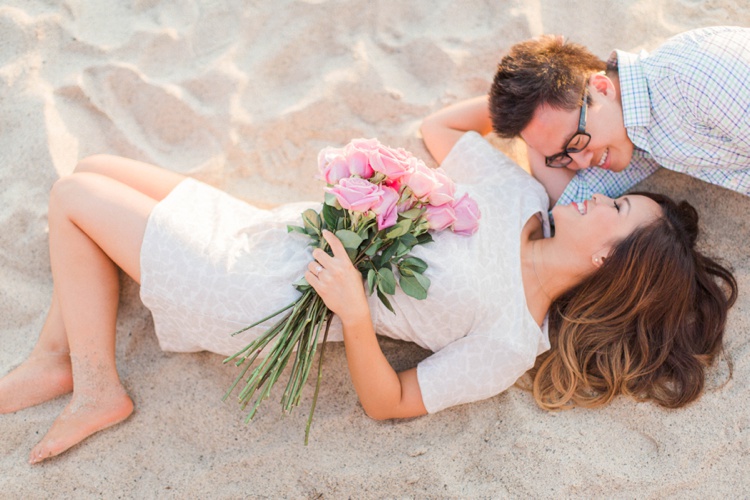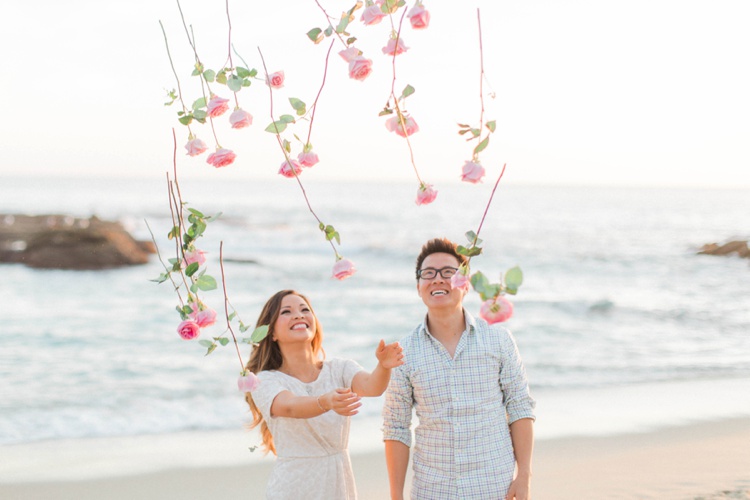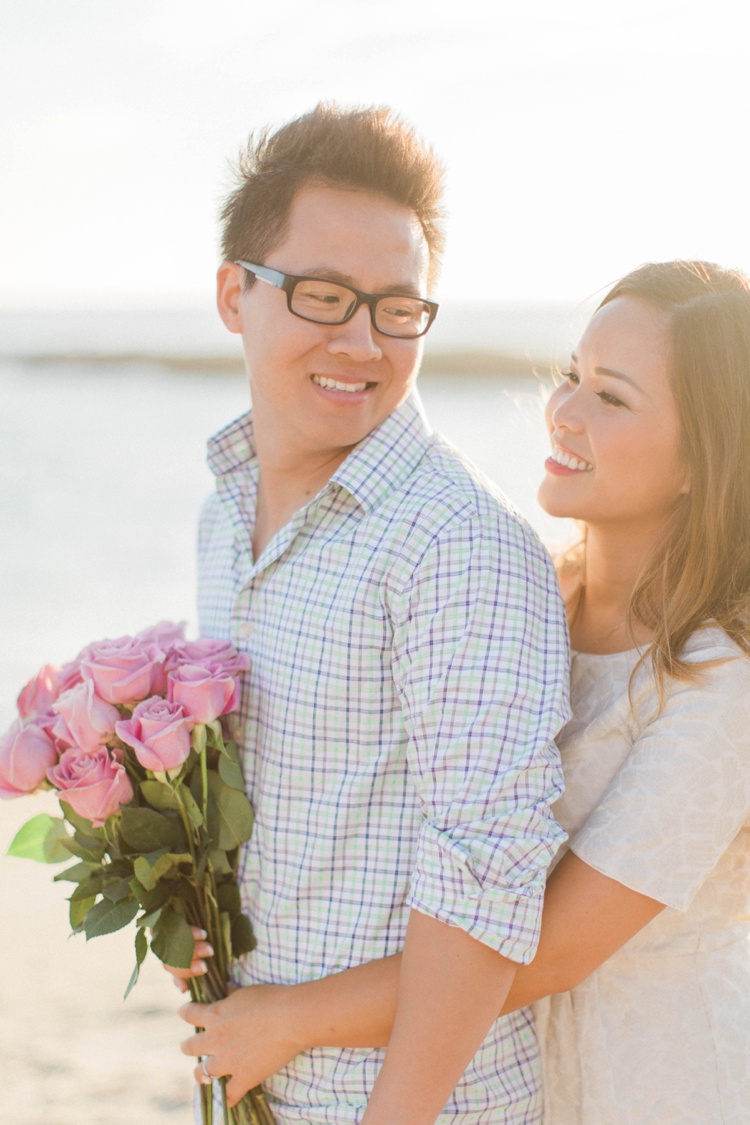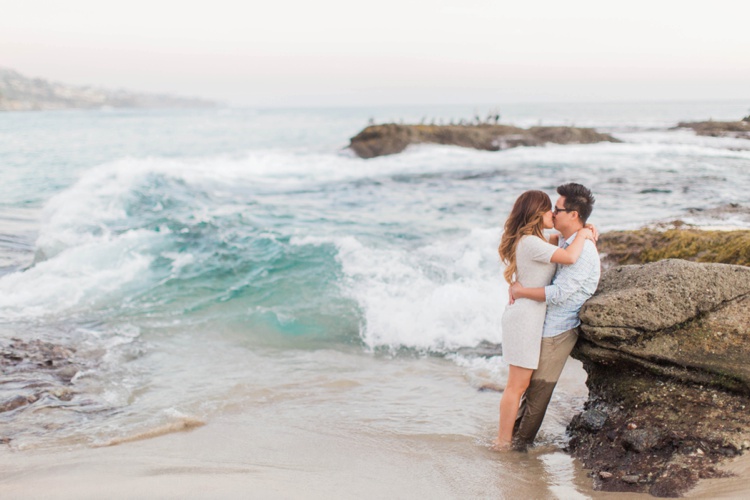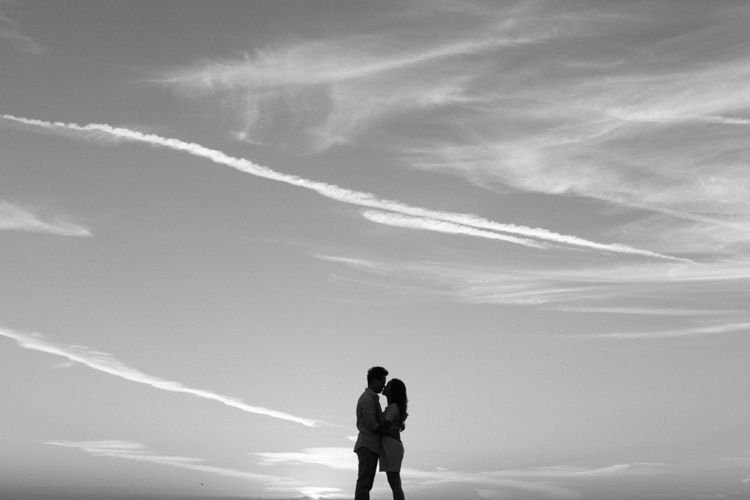 Also a shout-out to my hubby, Phong, for accompanying me on this shoot. I don't always mention him but he's usually there with me to second shoot and helping me with all the heavy lifting. Congratulations Thi & Minh and we can't wait for your wedding next year. The countdown has begun! 😉