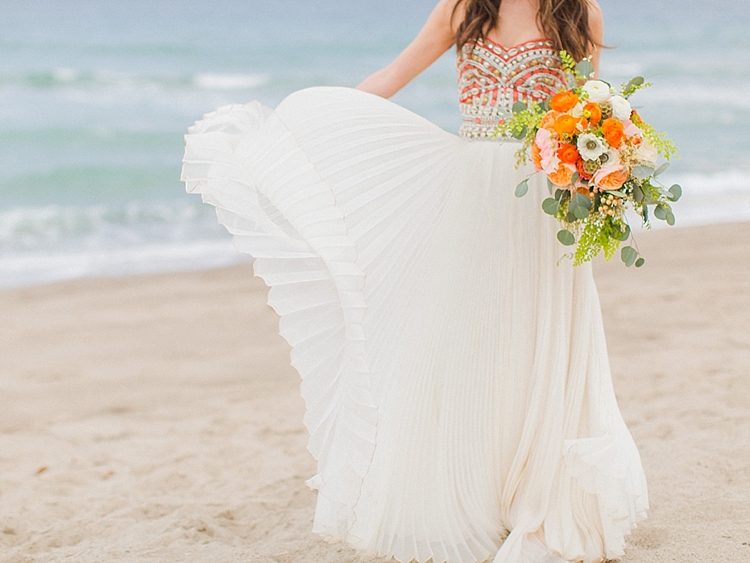 If I could dream up one word to describe summer, it would be "vibrant." With a dress so unique that it inspires an entire shoot around it, we set out to capture a bright and happy summer wedding inspiration. Adorned with cheerful coral gems and pretty seashells, it evokes visions of merry days spent on the beach with sunshine on our shoulders and sand between our toes. Add in a charming blue beach house and a row boat covered in summer blooms, this wedding is headed towards total bliss.
This laid back glam wedding inspiration unites my two love of fashion and photography. I strive to infuse the same artful and editorial approach to wedding day images so it's very important for couples to leave enough time for bridal portraits. A too jam-packed schedule means everyone is always rushing and won't have time to soak in the little moments and enjoy the wedding for what it is, the most special day of one's life.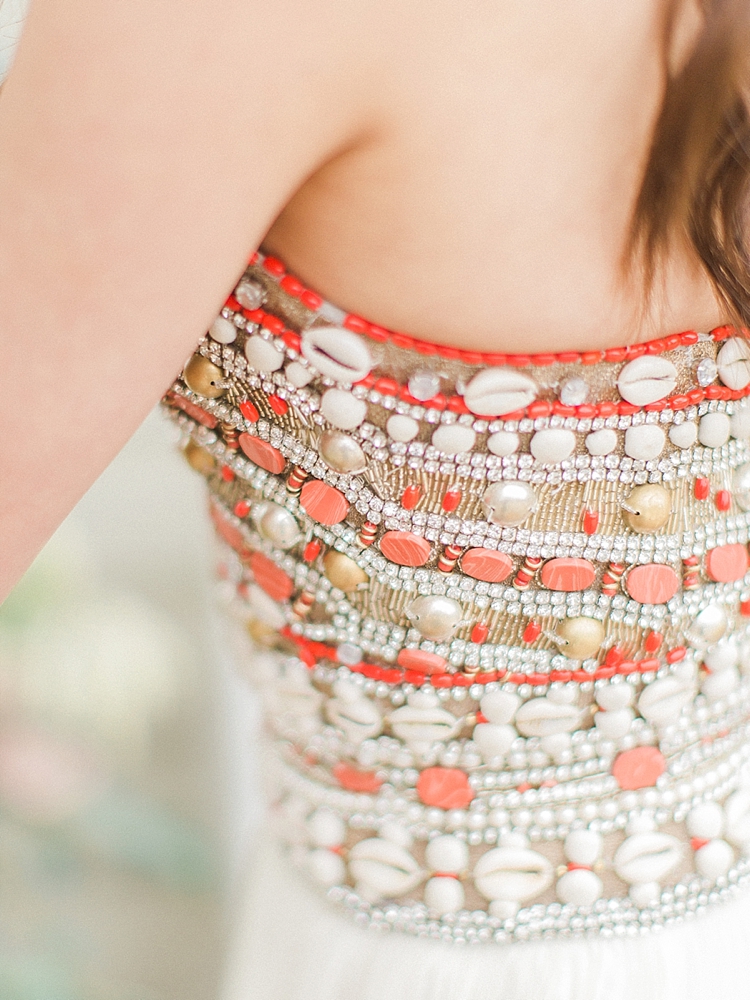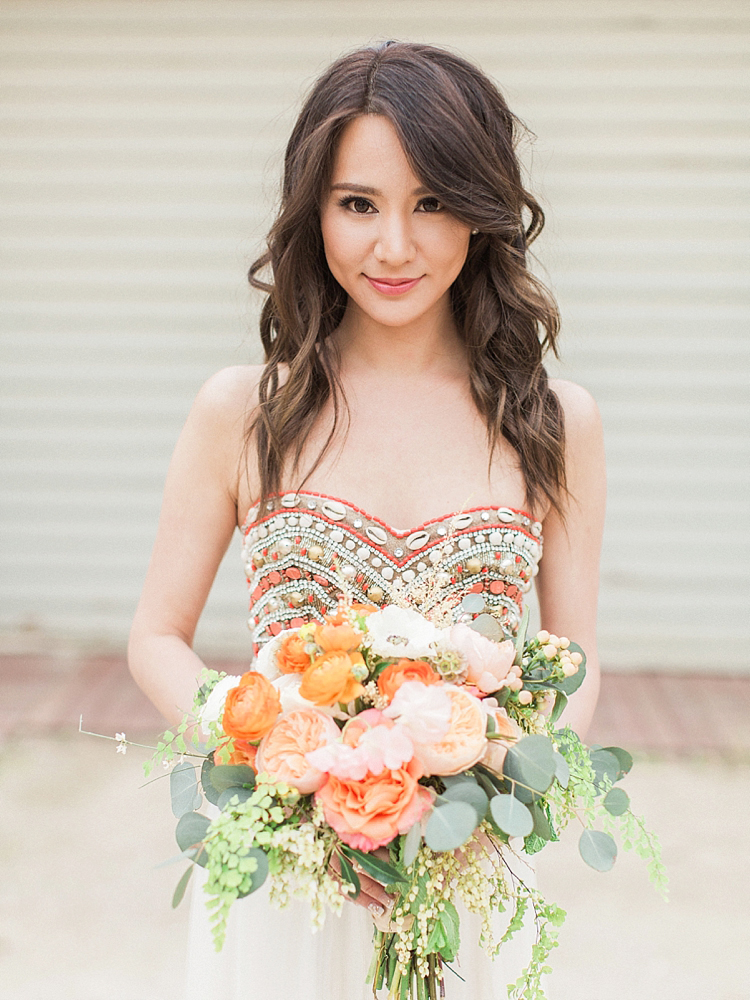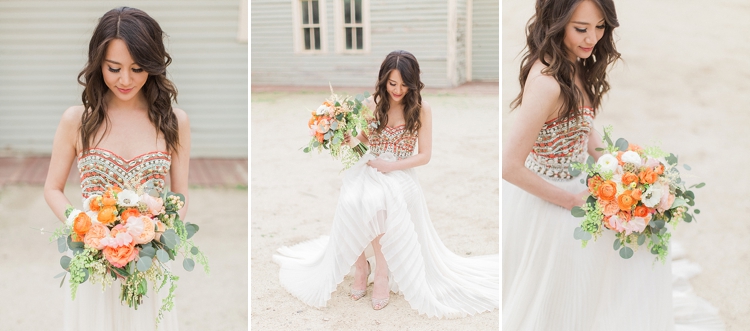 It is such a blessing to work with wedding professionals I know and trust. Flower Allie was our wedding florist and to this date, friends and family still rave about how much they LOVE our flowers. With Allison, I really don't have to do much besides handing her a simple mood board and allow her complete creative freedom. I can't get over the colorful bouquet she whipped together to go with this Marchesa wedding dress. And that garland is second to none!
Angie Hair & Makeup did the perfect beach waves, flirty lashes, and stained lips on our gorgeous bride, Jade. When I refer my clients to wedding vendors, I base my recommendation not only on the quality of their work but also on personality and professionalism (hey, no one wants to deal with people who are not nice, right?) Angie is the epitome of all three. She's so sweet and bubbly, even when you meet her for the first time, she'll definitely put you at ease and you'll be chit-chatting for hours on end. 🙂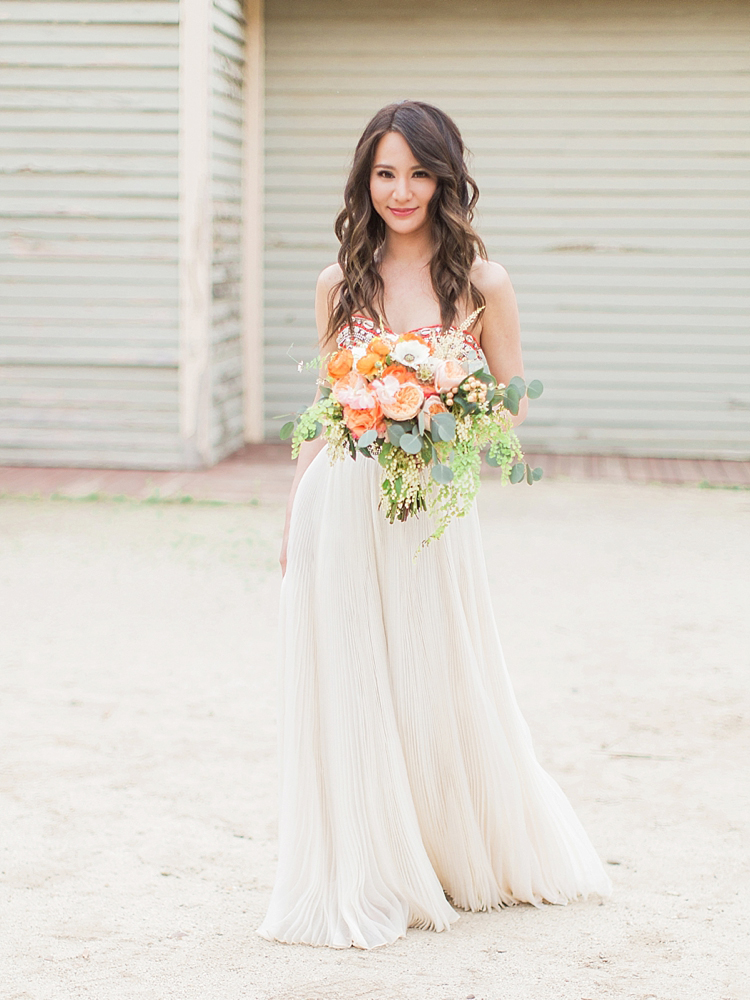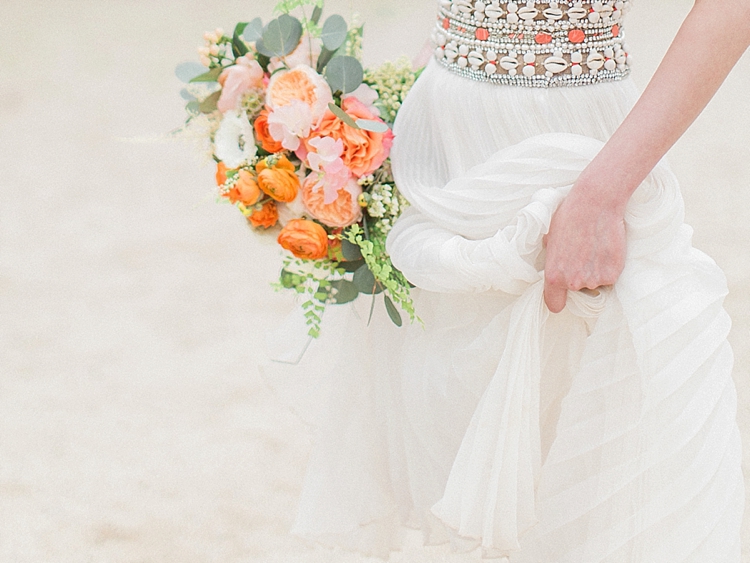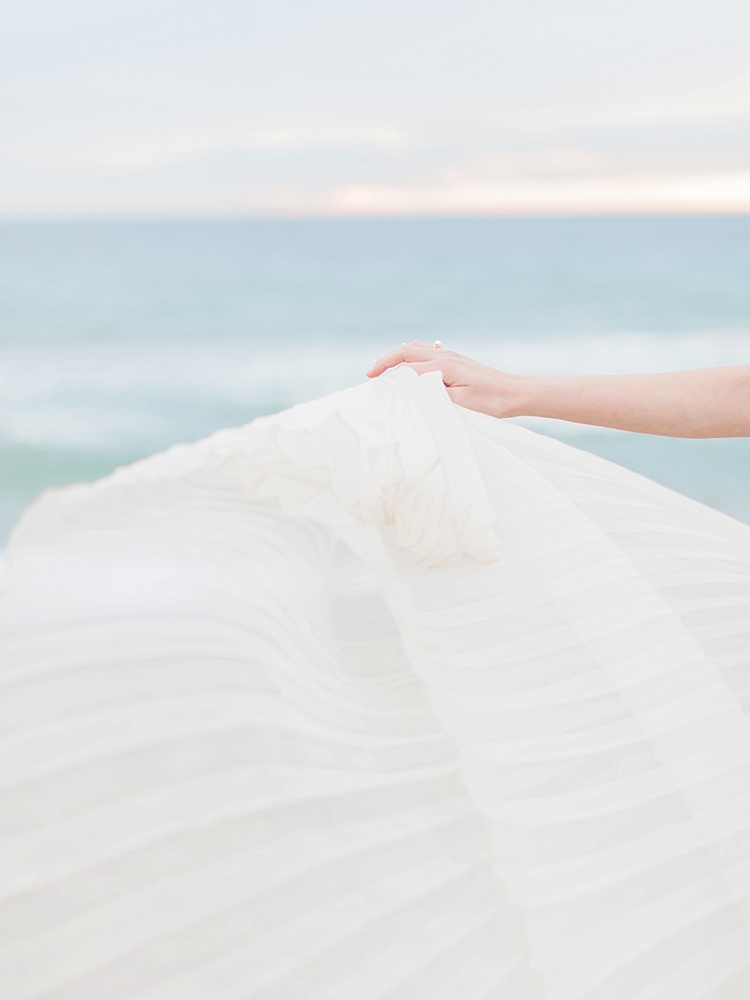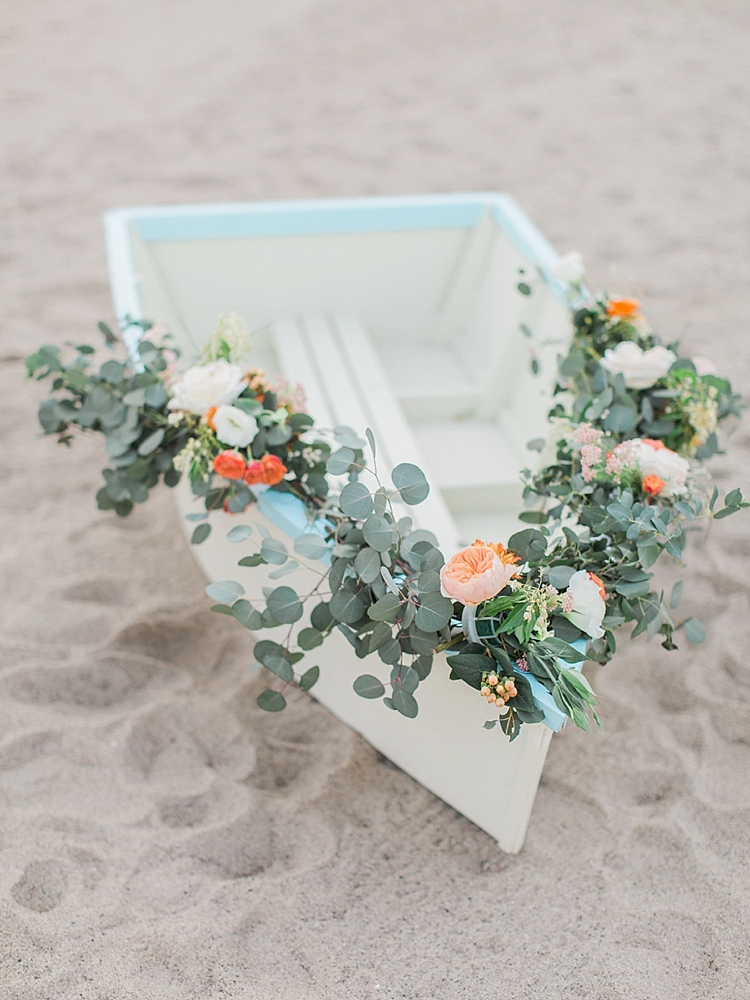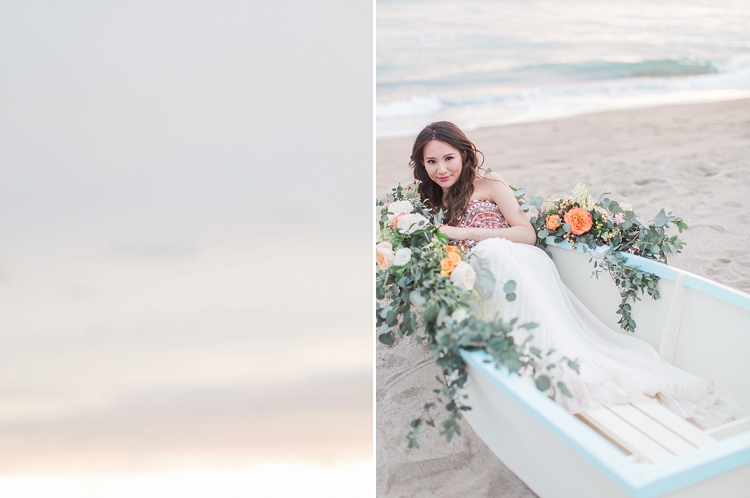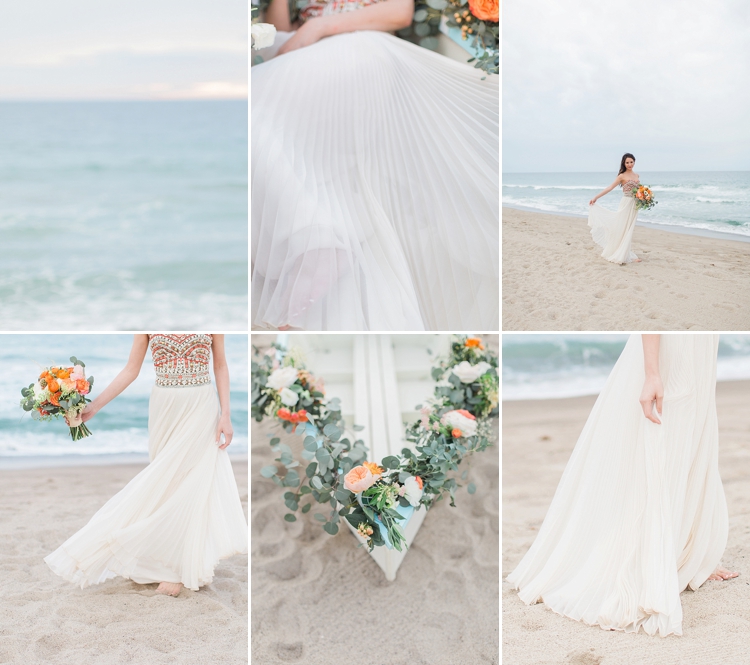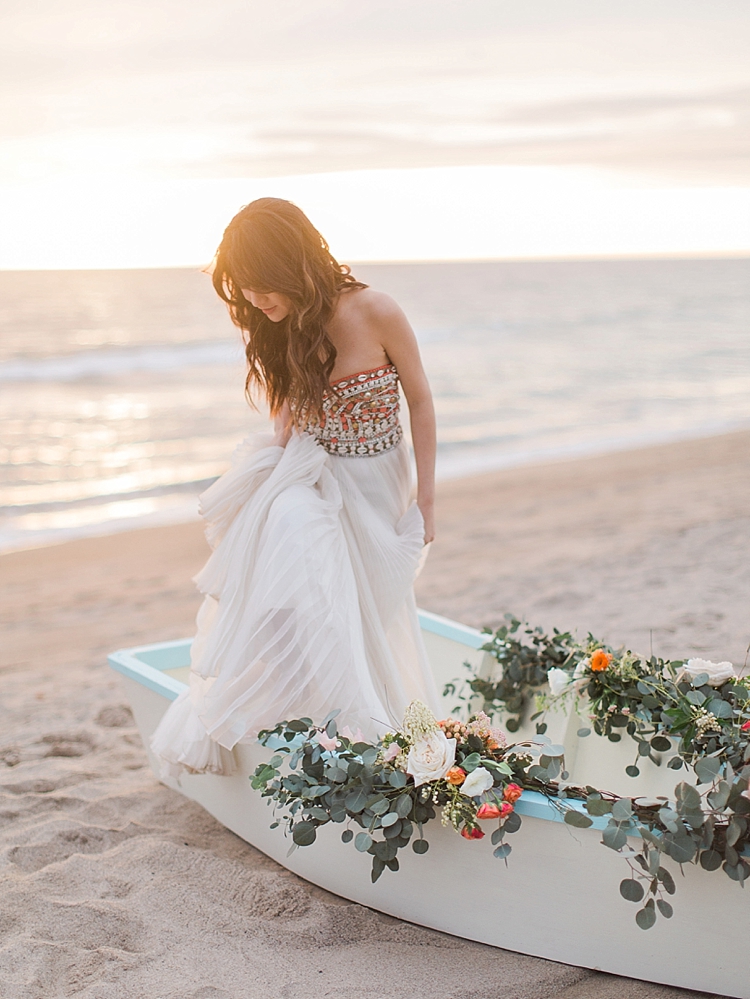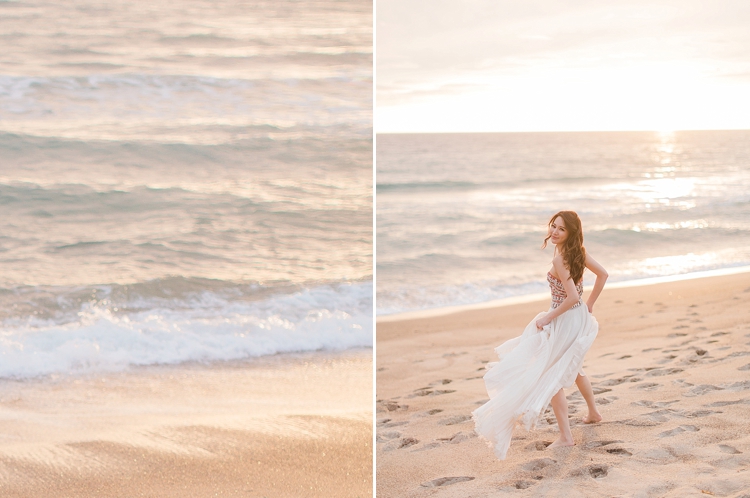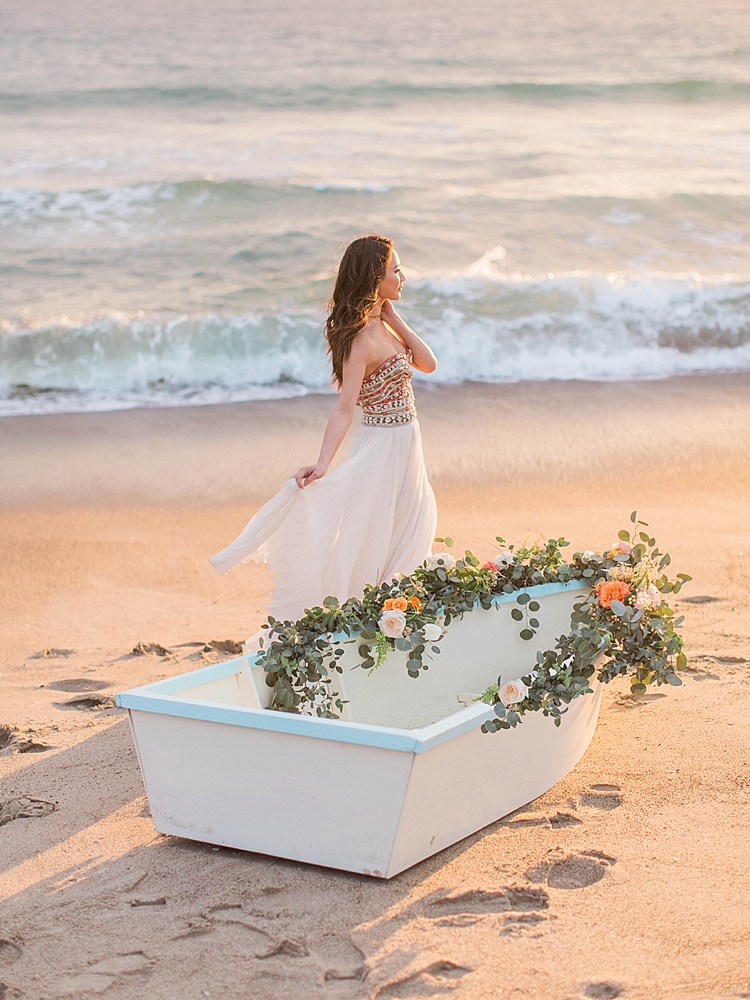 I find great pleasure in doing editorial and inspiration shoots because they challenge me creatively—from coming up with an initial concept to crafting the perfect mood/setting to execution. My hope is that each one I do will be bigger and better than the last. Thank you to all the amazing talents who helped make this happen. YOU are my inspiration!

Photographer | Trini Mai Photography
2nd Photographer | my hubby Phong
Assistant | Terri
Bride | Jade
Wedding Dress | Marchesa
Wedding Shoes | Valentino
Florist | Flower Allie
Hair and Makeup | Angie Hair and Makeup